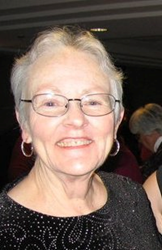 Dayton, Ohio (PRWEB) July 31, 2014
United Theological Seminary will kick off its 144th academic year at 9 a.m. on Monday, September 15, with its 2014 Opening Convocation, to be held at Christ United Methodist Church, 3440 Shroyer Rd., Kettering, OH. Dr. Emma J. Justes, Distinguished Professor of Pastoral Care and Counseling in the Emma Toussant Chair will speak on "Unexpected Undercurrents: Responding to Secrets We Discover in Ministry."
Dr. Justes' teaching and research interests include pastoral care and counseling, pastoral theology, crisis, grief, aging, transitions, human sexuality, pastoral care in a pluralistic context and discipleship from a pastoral care perspective. She earned a B.A. in elementary education from Franklin College, a B.Div. from Colgate Rochester Divinity School, an M.T.S. in Practical Theology from Princeton Theological Seminary and a Ph.D. in Practical Theology from Princeton Theological Seminary.
Dr. Justes is a member of The Society for Pastoral Theology and the American Baptist Minister's Council, a member of the Board of the American Baptist Church, USA Roger Williams Fellowship, a member of the Editorial Board of the Journal of Pastoral Care and Counseling, is ordained in the American Baptist Church in 1967 and has served in ministry in Reformed Church in America, American Baptist and African Methodist Episcopal Churches.
Opening Convocation is open to the public; details can be found here on United's website. The event may also be viewed here on United's Livestream Channel.
United Theological Seminary is a graduate professional school of The United Methodist Church offering masters and doctoral theological degrees and continuing education with programs on campus and online. United's goal is to educate dynamic, Spirit-led leaders who will renew the church for the mission of Jesus Christ in the world. We are committed to teaching the Bible and the historic Christian faith, instilling a passion for personal and social holiness, and renewing the Church for its ministry and mission. See http://www.united.edu for more information.