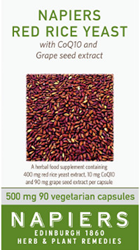 (PRWEB UK) 1 August 2014
There is a growing doubt surrounding statins. Lately the debate has been rising about these cholesterol-lowering drugs. Some consider them safe for use and any report a number of side effects related to their use.
Statins are prescribed for te treatment of LDL cholesterol or "bad" cholesterol. When this later is high it gets deposited on the walls of arteries, forming a plaque that clogs blood vessels and stops blood flowing properly. Eventually the plaque hardens arteries, a condition called atherosclerosis.
It is important to keep LDL cholesterol levels low as high levels can make sufferers more likely to have a heart attack or a stroke. Unfortunately statin drugs are usually prescribed to patients and these are well known for their side effects and many people find that the side effects of the drugs outweigh their benefits.
The Common statin side effects include:

Headaches
Difficulty sleeping
Skin flushes
Muscle pain, aches, tenderness, or weakness (myalgia)
Drowsiness
Dizziness
Nausea or vomiting
Stomach cramps or pain
Bloating or gas
Diarrhoea
Constipation
Rashes
Some statins also carry warnings that memory loss, mental confusion, high blood sugar, and type 2 diabetes are possible side effects.
Although patient information leaflets say that statins are well tolerated by most people, we know that most people do not report side effects. In addition, the symptoms of muscle aches and pains are often put down to arthritis, or even sometimes dismissed as "at your age a few aches and pains are to be expected"! Equally, giddiness and dizziness are sometimes put down to "standing up too quickly".
Red rice yeast as an alternative?
Red rice yeast (Monascus purpureus) is a food supplement made of a red coloured yeast grown on rice, that is used extensively in Chinese cooking to make such classics as Peking Duck and Char Siu. That is where they get their characteristic red colour from.
Red rice yeast contains many natural compounds including a group of fourteen monacolins. One of them, monacolin K, is what the statin drug lovastatin is made from.
These monacolins work in similar way to statin drugs and lower cholesterol levels without the side effects!
In Napiers Clinics, the recommended daily intake is 3 capsules a day when trying to bring cholesterol down. Once cholesterol is lowered, one capsule a day can be taken as a daily maintenance supplement in conjunction with a low cholesterol diet.