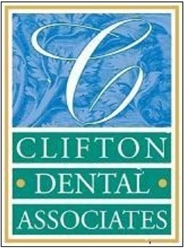 The practice believes that an ounce of prevention can go a long way in helping their patients to have healthier mouths which need less work over time.
Clifton, New Jersey (PRWEB) July 31, 2014
Clifton Dental Associates is now proud to actively recommend and administer the application of topical fluoride treatments to their adult patients to aid in the prevention of dental caries and help with tooth sensitivity in patients that exhibit symptoms. Dental caries, meaning "rot" in Latin, is an infection that is commonly known as "tooth decay" or a "cavity." This causes demineralization of the hard tissues of the teeth.
Fluoride therapy is the delivery of fluoride to the teeth topically or systemically in order to prevent tooth decay (dental caries) which results in cavities. At Clifton Dental Associates, they typically recommend fluoride treatments for children up to and through the early teenage years. Most commonly, fluoride is applied to the teeth using gels, varnishes, toothpastes and over the counter or prescription mouth rinses.
Fluoride can make a tooth more resistant to the formation of tooth decay. The new tooth mineral that is created by the remineraliation process in the presence of fluoride is actually a "harder" mineral compound than existed when the tooth initially formed. Fluoride can also inhibit oral bacteria's ability to create acids. Fluoride decreases the rate at which the bacteria that live in dental plaque can produce acid by disrupting the bacteria and its ability to metabolize sugars. The less sugar the bacteria can consume, the less acidic waste which will be produced and participate in the demineralization process.
The practice believes that an ounce of prevention can go a long way in helping their patients to have healthier mouths which need less work over time.
Since 1946, the doctors and staff at Clifton Dental Associates have been providing professional, high quality, patient-oriented dental care. From the moment a patient arrives at the office, the staff will make them feel welcome and comfortable. Drs. Matthew Kayne and Steven Tuckman will work with each and every patient to create a complete dental treatment plan that is unique to each smile!
The practice offers complete general and cosmetic dental care, with a full line of cosmetic dentistry treatments, including dental implants and teeth whitening. They are a highly trained and experienced team, ready to help patients achieve the healthy, beautiful smile that they've always wanted.
Clifton Dental Associates has been providing quality dental care to Clifton, Upper Montclair, Passaic, Montclair, Paterson, Passaic, Essex, Morris, and Bergen and all surrounding New Jersey areas. To learn more about the practice and its locations and hours, please follow the link below to view the online profile: http://www.njtopdocs.com/CliftonDentalAssoc.
About Us
NJ Top Docs is a comprehensive information resource of Top Doctors, Dentists and Hospitals. We are profiling over 900 Healthcare Providers and have made it convenient for you to find them.
NJ Top Docs allows patients to "meet" these providers online before making their appointment.
For more information, please visit http://www.NJTopDocs.com.
You can also follow us on Facebook – Twitter – YouTube