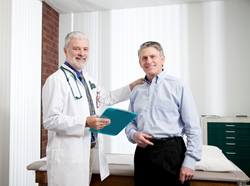 "As a pharmacist, I especially understand the benefits from the rare herbs in Progene's formula," said Mark Landman.
Cincinnati,OH (PRWEB) August 01, 2014
Progene®'s research data shows that even those pharmacists who consider themselves conventional and mainstream admit to a greater confidence and frequency in recommending herbal supplements. 46% indicated that they would recommend a "natural solution such as a vitamin supplement" to customers; 20% of this same group checked "neutral."
The research found 87% of pharmacists agreed that one major factor determined whether or not they would recommend a specific supplement, and that important factor turned out to be a brand's inclusion of a clinical-grade test to objectively measure the efficacy of that particular product.
"We're proud that Progene® is the only brand in the nation to have an at-home test kit," said Michael Lee of Progene Healthcare. "Individually measurable results are key to understanding how a product works."
As a result, among leading low testosterone supplements, Progene® was recognized as the brand pharmacists are most familiar with – second only to a prescription pharmaceutical drug for clinical low-t.
Healthcare practitioners' interest in Progene® inspired Michael Lee to build a network of providers.
"Progene's healthcare network is simply an extension of what we've been doing for years," explained Michael Lee. "Now recommending Progene® is simple, quick, and beneficial for providers, including 24/7 access to Natural Standard, the PDR of botanicals - a $500 value."
Mark Landman was among the first pharmacists to join Progene's network.
Registered in the state of Ohio, Mr. Landman explained, "As a 54-year-old man and a health professional, I feel the Progene® formula is safe, effective, and nonaddictive. As a pharmacist, I especially understand the benefits from Progene®'s formula containing DHEA, L-Arginine, licorice root, ginseng, and lycopene. Those alone will help with mental clarity and sex drive."
It takes less than 30 seconds to sign up. Participation is free.
Michael Lee adds, "55 million men in America are between 40 and 70 years of age. These men represent a sizable, under-served market opportunity for natural alternatives – especially considering the fact that these men lose 1% - 2% of their testosterone every year."
What's very clear from Progene®'s research is that the medical community has heard the public's call for more emphasis on nutrition and prevention. Furthermore, today's clinicians are becoming as health-conscious and eager for new solutions as the patients they serve.
Obviously, integration of healthcare options is the future of medicine.
Visit progene.com and see the power, performance, and passion® that inspires Progene® to help customers feel younger and live well™.
About Progene®
Founded in 2003, Progene® continues to lead the market by addressing the decline of testosterone levels in men as they age. Progene®'s dual-action formula of over 15 rare herbal extracts and clinically proven testosterone precursors helps to provide men the ingredients they need to produce more testosterone.
Progene® continues to evolve and innovate. The addition of an At-Home Testosterone Test Kit gives men the opportunity to actually see for themselves what Progene® can do to help restore their Power, Performance & Passion®.
For over 11 years, Progene® continues to help men Feel Younger and Live Well™ with Natural Solutions to Natural Problems™.
Progene® is currently sold nationwide at Costco, GNC Stores, Meijer, Stop & Shop, Bi-Lo Winn-Dixie, Vitamin Shoppe, Rite Aid, USADrug, Drugstore.com, Sears Marketplace, Harris Teeter Groceries, Brookshire's Food & Drug, Vitacost.com, LuckyVitamin.com, and more than 150 other local and regional retailers.
For more information about Progene® products, call 888-PROGENE, visit Progene.com, or go to facebook.com/800PROGENE.
PR Contact: Judith Hokanson 513-477-7973