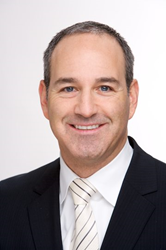 Carino will be a key player in our company's continued international growth by building new supplier relationships worldwide and adding even more value to our existing CCRA preferred suppliers.
Fort Worth, Texas (PRWEB) July 31, 2014
CCRA President Dic Marxen today announced that hospitality industry veteran Joseph Carino has joined the company's leadership team as Vice President of CCRA's Hotel Partner Solutions Division. Carino will be responsible for leading the strategic development of CCRA's hotel partner relations to support the company's global network of agencies, as well as establishing new supplier relationships worldwide. Carino will also oversee the CCRA Preferred Hotel Program, which helps hotels drive more global travel agent business, increase ADR through GDS bookings, and establish travel agent loyalty through negotiated rates and enhanced commission opportunities.
A seasoned hospitality professional, Carino brings more than 20 years of experience in hotel sales, business development, and distribution technology to his new role at CCRA. Carino has held prominent positions with Amadeus North America, Preferred Hotels & Resorts Worldwide, and WorldHotels. He is also the founder and President of the CARINO Hotel Group.
"Carino is an outstanding addition to our executive team, bringing more than two decades of hospitality leadership, strategic planning, and brand development experience to our Hotel Partner Solutions division," said Dic Marxen, President and CEO of CCRA Travel Solutions. "With his proven track record of success in the global hospitality arena, Carino will be a key player in our company's continued international growth by building new supplier relationships worldwide and adding even more value to our existing CCRA preferred suppliers."
Carino kicked off his hospitality career in 1992 as the Sales Manager of Global Accounts for the prestigious The Plaza Hotel New York. In 1995, Carino joined WorldHotels as Director of Corporate Development. He then served as the Director of Corporate Sales Worldwide for The Preferred Hotel Group from 1997 to 2001, during which time Carino expanded the company's hotel brands, designed and implemented new sales technology, and managed the Global Corporate Sales team. Since 2002 Carino has been actively involved with the CARINO Hotel Group, which he founded and is now a division of Genares Worldwide, and has become a successful organization that provides sales, technology, and marketing support for more than 3500 hotels worldwide. Most recently, Carino led the development of a new brand strategy for Amadeus North America as Amadeus' Director of Hotel Business.
"I feel honored to take on this new role with CCRA and look forward to supporting the company's international growth across all company divisions," said Joseph Carino, CCRA's Vice President of Hotel Partner Solutions Division. "I plan to elevate CCRA's hotel division by establishing new supplier relationships, enhancing our preferred supplier offerings, and providing even more opportunities to connect valued travel agents with leading hotels across the globe through our Preferred Hotel Program."
Carino is an active member of the Global Business Travel Association (GBTA), Association of Corporate Travel Executives (ACTE), and the Hospitality Sales & Marketing Association International (HSMAI). He is available for travel and hospitality speaking engagements and has been a guest speaker for the GBTA, HSMAI, ACTE, Meeting Planners International (MPI), as well as a guest lecturer for several prestigious universities. Carino is a graduate of Johnson & Wales University in Providence, Rhode Island, where he earned his Associate degree in Business Administration and a dual Bachelor of Science degree in management and marketing.
ABOUT CCRA
Based in Ft. Worth, Texas, CCRA Travel Solutions has been a global solutions provider in the Travel Industry for forty years bringing together professional travel agencies and suppliers around the world via marketing and technology. The company is comprised of the CCRA Call Center Solutions, CCRA Global Business Development, CCRA Hotel Partner Solutions, and CCRA Air Partner Solutions. CCRAtravel.com is CCRA's proprietary hotel reservation booking engine that provides real-time rates and availability at over 180,000 hotels worldwide and allows travel agents to choose from up to five rate categories on a single search including: GDS rates, CCRA Preferred rates, Internet rates, Net rates and the 15% Enhanced Commission rate categories. Additionally, CCRA offers a variety of marketing opportunities to suppliers interested in reaching over 30,000 professional travel planners. In 2014 CCRA acquired the Outside Sales Support Network (OSSN), a leading travel industry trade association representing and supporting the independent travel agents, home based travel agencies, independent contractor sellers of travel and the outside sales travel agent; as well as TravelRetail Universal Enumeration, Inc. (TRUE); For more information, visit ccra.com.