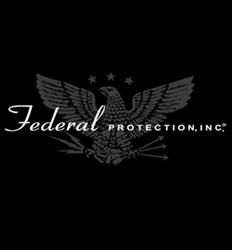 Federal Protection would like to thank Arecont for providing a great product that enhances our surveillance services with the very best in IP video surveillance.
Springfield, Mo. (PRWEB) August 05, 2014
Federal Protection, Inc.® today announced that it recently received Arecont Vision's Midwest Integrator of the Year award for 2013. The company earned the honor for its dedication to protecting clients with Arecont Vision's advanced IP video surveillance technology, which serves a crucial role in Federal Protection's comprehensive security services.
Conferred in April 2014, the award recognizes Federal Protection for its work providing customers excellent megapixel technology and IP video surveillance services. Team Federal's security specialists joined with Arecont Vision in an ongoing, productive relationship, ensuring that the best innovations in imaging-based security applications are available to the people Federal Protection serves in the financial, commercial and residential communities.
Federal Protection was named the Midwest Integrator of the Year for excelling in all aspects of the selection criteria, which centered on four components of success: growth, volume, loyalty and commitment. "We are honored to name Federal Protection as Arecont Vision's Midwest Integrator Partner of the Year for 2013," said Kyle Parker, Regional Sales Director, North Central U.S., Arecont Vision. He added, "We are fortunate to have such a strong, dedicated integrator partner as Federal Protection, and we look forward to working closely with them for years to come."
In response to the honor, Federal Protection General Manager of Operations Matt Harrison was true to Team Federal's customer-centered approach to integrated security solutions and services: "We would like to take this opportunity to thank Arecont for its partnership with us and for providing a great product that enhances our security services with the very best in IP video surveillance. Security cameras have seen an incredible evolution since the days we had to scour film reels for surveillance, and Arecont is helping to drive that progress."
With Arecont Vision's industry-leading megapixel surveillance equipment trusted for Federal Protection's home and office video surveillance, the award-winning company continues its commitment to protecting clients with an array of the most sophisticated security products on the market. Such equipment, coupled with unrivaled attention to personalized service, leaves Federal Protection poised to continue its long tradition of in-depth services performed by experienced, knowledgeable security specialists.
Through its expansive range of services and a company-wide commitment to always "Under Promise & Over Perform," Federal Protection safeguards people, financial assets, operations and properties in the Midwest and throughout the nation.
###
For more information about integrated security solutions, Federal Protection, Inc.® or its work with security technology companies such as Arecont Vision, visit federalprotection.com or contact Director of Marketing Jenny Schulze by phone at 417.869.9192 or by email at jschulze(at)federalprotection(dot)com.