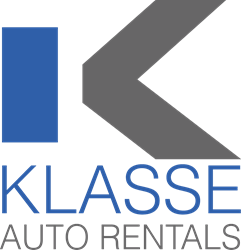 'Imagine arriving at one of Colorado's amazing venues on your wedding day in a beautiful luxurious vehicle. We're making that happen for people in Colorado.'
Denver, Colorado (PRWEB) August 20, 2014
Klasse Auto Rentals, a Colorado-based company, has announced that they are offering top-of-the line rentals of exotic cars for special events such as weddings, birthdays, and anniversaries. The company specializes in offering luxurious cars as rental options, including premium models of Audi, BMW, Porsche, and Volkswagen.
"These are the kind of cars you cannot get from a big box rental store, and renting a luxury vehicle is a great way to celebrate a special event like a birthday or anniversary," said President Brian Sump. "Imagine arriving at one of Colorado's amazing venues on your wedding day in a beautiful luxurious vehicle. We're making that happen for people in Colorado."
Sump says Klasse's most popular rental is the Porsche 911, calling it the ultimate sports car for any special celebration. This luxury car is out of most people's budget to own, but the rental option opens the door for more people to live in luxury.
"We also offer an airport pick-up and drop-off service," said Sump. "That means instead of taking the shuttle home after your honeymoon, we'll deliver the vehicle to you so you can ride home in a top-of-the-line vehicle instead."
The company's other rental options include an Audi A5 convertible and Audi S4, Volkswagen sedans, and a GMC Yukon for those who have a larger group to transport and want to do it in luxury.
Every vehicle rented from Klasse Auto Rentals comes clean and ready to drive. Pre-arranged paperwork, luggage assistance, passenger transport, special mileage and use packages are also available. Klasse works with each customer to make sure the rental process goes smoothly and they get to drive a car that they love, creating lasting memories on their big day.
Customers interested in renting from Klasse Auto Rental's line of exotic vehicles can visit the company's website at http://www.klasseautorentals.com.
About Klasse Auto Rental
Klasse Auto Rental desires to offer Denver, Colorado residents and travelers from around the world an enjoyable driving and rental experience that they can't get anywhere else. The company specializes in the rental of luxurious, exotic vehicles while delivering superior customer service. The company offers a no-haggle rental experience so customers can drive the vehicle of their dreams. Their goals is to change the rental industry one customer at a time.