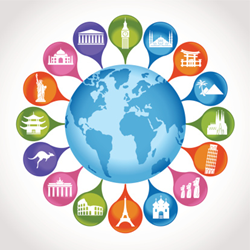 Good things happen when you get your priorities straight.—Scott Caan
Charlotte, NC (PRWEB) July 31, 2014
OYea 2 Enterprises, LLC placed its bid for a deal to support marketing and promotion of Nyabinghi African Gift Shop of Lithonia, GA, a suburb of Atlanta. The gift shop is an African cultural treasure with a rich 50-year history of service to New York City. They relocated after 9/11.
"Good things happen when you get your priorities straight. The discussions are moving forward quite well. We anticipate to agree upon a win-win scenario for Nyabinghi Africa and OYea 2, " said Gerald Woodson, Director of OYea 2 Enterprises, LLC.
The promotional channels and the proposed advertising campaigns are the subject of the negotiations. Nyabinghi Africa is a major merchandiser of African cultural art, crafts, and clothing.
Final decision on the agreement is scheduled for announcement on August 4, 2014.
Drop in and have a look around. More valuable info can be found at http://oyea2.org.
About OYEA 2 Enterprises, LLC:
The mission of Oyea 2 Enterprises, LLC is to provide quality information on the pursuit of health, wealth, and happiness for raising self-awareness worldwide.
The vision is to express the mission through the distribution of information products (literature, music, and video) and related services.
Oyea 2 Enterprises, LLC began its service to the Charlotte, NC community in 1984 as Oh Yea Music (BMI), a recording studio for solo musicians. Through the years, the mission has mushroomed to include composition, audio post–production, and video production.
Since 1995, Woodson has engaged in self-disciplinary study of customer service and technical support. In the growing internet marketing space, transformations continue and the demands for ongoing education push the envelope more each year.
For the last 21 months, Oh Yeah Music has been focused on expanding its marketing efforts online. Consolidating its music, video, research, and writing expertise into one business entity, Oyea 2 Enterprises, LLC is the unified product engine.
Contact info:
Gerald Woodson
Oyea 2 Enterprises, LLC
888.887.3281
http://oyea2.com/about_contact/