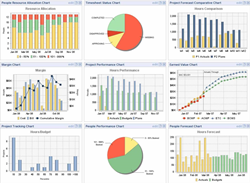 Dulles, VA (PRWEB) July 31, 2014
Unanet, a developer of services automation software that helps project-based organizations manage people and projects for improved efficiency and effectiveness, has announced record growth in the second quarter of 2014.
Unanet added 38 new customers from April to June, representing a variety of market segments including government contractors, non-profit organizations, software, and scientific research & development. New adopters of Unanet include Business Integra, System Development Integration, The Atlantic Council, UES Inc., and Compusearch.
Unanet offers its project based software both as Cloud ("On-Demand") and as customer-hosted ("On-Premise"). The second quarter saw a continuing trend of greater growth in the Cloud platform. Out of 38 new customers, 30 chose the Cloud environment. Currently, more than 400 of Unanet's customers are on the Cloud platform.
Organizations are increasingly adopting Cloud computing, or On-Demand software, for a number of reasons, including the ability to support their information technology needs in a highly scalable way. With subscription licensing, the Cloud platform additionally offers the benefits of incremental cost rather than upfront license fees, the ability to increase system capacity more easily, higher availability and remote access, and enables customers' IT staff to focus on higher priority areas rather than just keeping systems operational.
Unanet's Cloud platform has been audited as compliant with the American Institute of Certified Public Accountants' (AICPA) SSAE 16 standard which is part of AICPA's Service Organization Control (SOC) reporting framework.
About Unanet:
Unanet is a leading provider of Cloud or On-Premise software for project-based organizations. Unanet delivers skills management, resource planning, budgeting & forecasting, time & expense reporting, billing & revenue recognition, and project management reporting. Over 1,000 organizations rely on Unanet to maximize staff utilization, reduce administrative costs by 90%, improve invoicing by 10X, and support forward decision-making for improved operations.