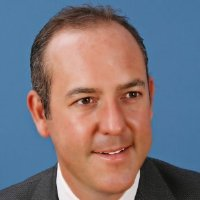 "Dave is an important addition to the GIM team as we continue to expand the GIM platform, including new product offerings and investment vehicles."Jane M. White, President & CEO
Waltham, MA (PRWEB) August 05, 2014
Granahan Investment Management ("GIM"), an independent asset management firm focused on small cap equity portfolios, announced that David Gallagher has joined the firm as Vice President, New Business Development. Gallagher brings over 20 years sales and relationship management experience to GIM across asset classes.
"Dave is a talented industry professional who will have an immediate impact on our new business efforts. GIM launched the Granahan Focused Growth Fund, a UCITS vehicle for non-US investors, earlier this year, and we are excited to capitalize on Dave's experience in the marketplace to assist the growth of the Fund overseas, as well as to increase our presence in the US institutional community with GIM's micro-cap and smaller company portfolios," said Karen Agnew, Senior Vice President and Director of Marketing.
Adds Jane White, President and CEO, "Dave is an important addition to the GIM team as we continue to expand the GIM platform, including new product offerings and investment vehicles. We are pleased to welcome Dave and look forward to his contributions to the firm's growth."
Granahan Investment Management, Inc. is an employee-owned firm that was founded in 1985. The Waltham, Massachusetts-based firm provides large institutions and family offices with quality investment management services in the smaller cap area of the market. The firm currently has $3.5 billion in assets under management representing four distinct investment strategies.