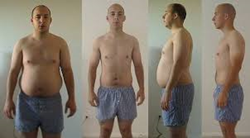 Diet Doc joined forces with Telemedicine, enabling patients to receive the best health care without leaving the comfort of their home.
New York City, NY (PRWEB) August 01, 2014
With fast food restaurants on almost every corner, the need for two incomes, and the convenience of processed, microwavable dinners, it is no wonder that America is facing an obesity epidemic. Diet Doc does not offer patients a mere quick fix for shedding this dangerous excess fat, and are serious about helping everyone, in any part of the country, get slimmer and healthier for the long term. The company believes that if they offer patients the tools and education on how to avoid obesity, they may help Americans live longer and more fulfilling lives.
Because Diet Doc recognizes that frequent visits to doctor's offices and weight loss clinics can be embarrassing, time consuming, and costly, the company joined forces with Telemedicine, the nation's most modern approach to healthcare. Telemedicine enables patients to receive the best health care without leaving the comfort of their own home.
New Diet Doc patients will complete a health questionnaire and schedule a one-on-one, online consultation with one of Diet Doc's highly trained physicians. During the consultation, the doctor will review the patient's entire system to uncover any hormonal imbalances or metabolic changes that may have hindered fast weight loss in the past or that may be contributing to weight gain. Patients will receive a written report as well as recommendations for the best way to lose weight for their particular body type and metabolic rate. Prescription hormone treatments and fast weight loss supplements may be included, which will jump-start the metabolism and accelerate weight loss.
Diet Doc patients work closely with a certified nutritionist to create diet meal plans that are rich in essential nutrients that will keep the body in top performance. Patients find the diet plans interesting, while the fast weight loss is motivational. The powerful combination of the tailor made diet plans and prescription hormone treatments work perfectly to target stored fat, force it into the bloodstream, and flush it quickly from the system.
Aside from shedding excess weight quickly, the staff will teach patients how to avoid obesity by breaking their bad food habits, how to make healthy food choices, and how to enjoy some of their favorite dishes while avoiding fatty, processed foods.
Because the professionals at Diet Doc realize that patients may stumble during their fast weight loss transition, the staff of experts are never far away and are available via phone or email to answer questions, offer healthy meal planning ideas or simply to lend their unlimited support, guidance, and encouragement until the last ounce of unhealthy excess fat has melted. This level of personal support and attention has helped people nationwide learn how to avoid obesity while losing unhealthy, unwanted, and embarrassing fat rapidly.
Diet Doc customizes diet plans for those of any shape and size and in any part of the country, and encourages everyone who wants to restore their health and live longer by learning how to avoid obesity, to call today to schedule a personal and complimentary consultation with the nation's leader in safe and fast weight loss.
About the Company:
Diet Doc Weight Loss is the nation's leader in medical weight loss, offering a full line of prescription medication, doctor, nurse, and nutritional coaching support. For over a decade, Diet Doc has produced a sophisticated, doctor-designed weight loss program that addresses each individual's specific health need to promote fast, safe, and long term weight loss.
Diet Doc Contact Information:
Providing care across the USA
Headquarters:
San Diego, CA
(888) 934-4451
Info(at)DietDoc(dot)info
http://www.dietdoc.com
Twitter: https://twitter.com/DietDocMedical
Facebook: DietDocMedicalWeightLoss