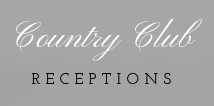 Los Angeles, Calif. (PRWEB) September 02, 2014
Country Club Receptions, an online wedding planning and event-sourcing resource specializing in country club and golf course wedding and event venues, announces plans to expand its online features over the next few months and improve overall user functionality. The addition of information, references, and images for each listed venue will make the online researching process easier and more enjoyable for visitors. The redesign will offer couples and event planners of all types the unique opportunity to remotely explore golf courses and country clubs throughout the nation, allowing them the chance to truly fall in love with their future wedding or event venue from afar.
Country Club Receptions' website currently offers details and event information on more than 45 event venues across the country. Visitors can view descriptions of each event space and ceremony site, read testimonials from previous clientele, contact the current on-site Private Events Team, and even download a free wedding planning guide complete with a detailed to-do checklist.
With the addition of even more information on the venues, as well as improved photo galleries and detailed breakdowns on wedding and event planning services, Country Club Receptions looks to enhance the overall online experience for its clientele.
"We hope that the added features and information will help people planning their event or wedding get a better overall feel for the venue and what it can offer them," said Holly Redheffer, National Sales & Marketing Support Manager at Country Club Receptions. "We want to make the online wedding search process an effective and enjoyable one for everyone who visits our website."
The website redesign is set to launch in August of 2014.
For more information on Country Club Receptions, or to visit the website, head to http://www.countryclubreceptions.com/.
About:
Country Club Receptions offers information on some of the most beautiful and unique wedding venues and locations in the United States. Planning your wedding should be a stress-free, enjoyable adventure, and at Country Club Receptions, we'll help you plan your dream wedding & reception. All of our venues focus on personalized, professional service and expertise that comes from having planned and hosted thousands of successful private events. We offer a variety of free wedding resources including guides and an online wedding calculator, plus a blog with wedding advice and tips from our private event experts.
American Golf Corporation
6080 Center Drive
Suite 500
Los Angeles, CA 90045