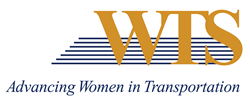 Washington, DC (PRWEB) July 31, 2014
Atkins, one of the world's leading design, engineering, and project management consultancies, has committed to a partnership engagement with WTS International, the association for the global advancement of women in transportation. While the company has supported WTS Foundation, the charitable arm of the association, with scholarship sponsorship, Atkins has announced it will commit its partnership with WTS at the Champion level, making a substantial commitment in support of the association's programs and operations internationally.
L. Joe Boyer, P.E., Atkins North America's CEO, made the announcement. "Atkins is pleased to be a partner of WTS as we jointly work to promote advancement of women in the transportation field. We have a high level of participation in WTS activities among our staff, and I believe our partnership will help raise our level of participation among our transportation staff, especially our women."
WTS has been an active voice in the transportation industry since 1977, when its founders realized that professional development and recognition were needed to create industry and government advancement of women in the transportation field. In the 37 years since that time, the association has grown to an international network of nearly 6,000 transportation professionals, including both women and men. Much of the networking, professional development, and industry collaboration that happens at the association within its local chapters and on an international scale depend greatly on support from both the private and public sector.
"Atkins' support has helped WTS provide scholarships to deserving students entering the transportation field in the past, and now this new corporate partnership will impact our programming across the United States, Canada, and the United Kingdom over the next year. We take pride in our partnership with Atkins and our other partners as we continue to grow in these countries with strategic plans for further global expansion. The workforce development initiatives supported by our partnerships to attract, retain, and advance women in transportation make an impact on the world's infrastructure," said Marcia Ferranto, President and CEO at WTS.
WTS International, headquartered in Washington, DC, is an international organization dedicated to building the future of transportation through the global advancement of women in the transportation industry. WTS seeks to attract, retain, and advance women through its professional programs, networking opportunities, and unparalleled access to industry and government leaders. More information can be found at http://www.WTSinternational.org.
Atkins is one of the world's leading design, engineering, and project management consultancies, with the breadth and depth of expertise to respond to the most technically challenging and time-critical infrastructure projects. The company was founded in 1938 and has become the third largest engineering and architectural consultancy in Europe and one of the top ten firms in the Middle East and the United States, employing 17,490 professionals worldwide.