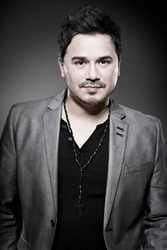 The Bible tells us to go from glory to glory. You've got to know the purpose of it.
Atlanta, Ga. (PRWEB) August 01, 2014
AMTC hosts and scout teams will be searching for local talent at 9 a.m. and 1 p.m. in three cities on August 9. Professionals and amateur performers ranging from ages four to 84 are invited to participate in the free auditions.
Since 1982, AMTC has been as a launching pad for top actors, models, singers, dancers and comedians. Recently, AMTC grad Austen Williams won the title of Mrs. America 2014, and went on to compete for Mrs. World in May 2014. She says that being with AMTC gave her an upper-hand in the industry. "Friends who'd been in the city for years would look at me like I was crazy as I tried to determine who I would sign with at various agencies and management companies. It never occurred to me that those opportunities weren't afforded to everyone, because I had been with AMTC since I was four," she said.
Performers will be auditioning in front of AMTC audition hosts Jaco Booyens, John Montes and Jenn Gotzon, respectively. The team of industry professionals prayerfully consider each person auditioning, seeking those that have the desire to share the love of Christ with entertainment. If chosen for a callback, performers could be invited to join the Bridge Training Program and international SHINE convention.
Jaco Booyens plans to scout in Houston at the Houston Airport Marriott and George Bush Intercontinental. Jaco grew up as a South African child actor and later a rugby star, model and a Sony A&R Rep. Today, he is a worldwide speaker. He and his wife, Philipa, own After Eden Pictures: a film and television production studio dedicated to transforming culture through uplifting entertainment. Jaco speaks about the role of Christian performers, "God is raising an army of actors, models, singers, dancers and entertainers: performers anointed to become positive role models, to become stars for God."
Philadelphia auditions will be hosted by industry-professional, John (Jontez) Montes at the Philadelphia Airport Marriott. John is a singer on the Daystar Network's "Marcus and Joni Show," and is also a member of group "Ten" from NBC's "The Sing-Off". Montes has worked with performers like Justin Timberlake, Ashley Simpson and Frankie J. and was the director or the NFL Player's Gospel Choir.
Jenn Gotzon, host in Jacksonville, Fla. at the Hyatt Regency Jacksonville-Riverfront, is an actress, AMTC presenter, mentor and scout. She has been in several films including "Doonby," "Frost/Nixon" and "God's Country." Jenn speaks about her journey through entertainment. "What a blessing to share how God is moving through the faith-based film movement across our country and how AMTC's ministry is a part of this journey. I look forward to meeting everyone and helping anyone who is being called to this industry," she said.
Bad is bold in entertainment, so good must be bolder. To sign up for an AMTC audition, or for frequently asked questions, visit http://www.amtcworld.org.