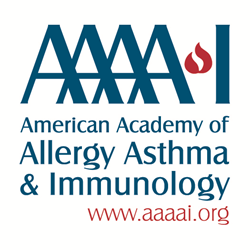 Progress is being made in decreasing disparities in asthma emergency department visits and hospitalization rates.
Milwaukee, WI (PRWEB) August 01, 2014
While disparities in asthma prevalence increased between 2001-2010, researchers found a silver lining after analyzing national data sets from The Centers for Disease Control and Prevention's National Center for Health Statistics.
Lara Akinbami, MD, and colleagues will publish their findings in The Journal of Allergy and Clinical Immunology (JACI).
When comparing populations as a whole, the authors found that disparities in asthma prevalence between black and white children increased from 2001-2010. Here, they note that disparities in asthma outcomes, like emergency department visits and hospitalizations, remained the same while asthma attack prevalence and mortality also increased overall.
"At the end of this period, black children were twice as likely as white children to have asthma," according to the report.
Scientists then weighed their data to account for the varying degrees of asthma prevalence between racial and ethnic groups to measure only the risks of poor outcomes (hospitalization and death) for those who already have asthma in each group. By focusing on the at-risk outcome rates instead of the total population based rates, they were able to find a silver lining.
Here, researchers were able to find a new perspective to the examination of asthma disparities. They explain that among children who already have asthma, disparities in adverse outcomes remained the same (mortality), decreased (emergency room visits, hospitalizations) or did not exist (asthma attacks).
"An at-risk rate analysis shows that among children with asthma, there is no disparity for asthma attack prevalence, and that progress is being made in decreasing disparities in asthma emergency department visits and hospitalization rates," Akinbami said in the report.
More information on asthma, including triggers and management, is available at the AAAAI website.
The AAAAI represents allergists, asthma specialists, clinical immunologists, allied health professionals and others with a special interest in the research and treatment of allergic and immunologic diseases. Established in 1943, the AAAAI has more than 6,800 members in the United States, Canada and 72 other countries. The AAAAI's Find an Allergist/Immunologist service is a trusted resource to help you find a specialist close to home.