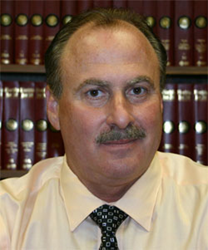 My passion is to defend those wrongly accused of crimes. Justice is the aim of a Great Lawyer!
Port St Lucie, Florida (PRWEB) August 12, 2014
Jonathan Jay Kirschner, a noted Fort Pierce criminal lawyer, today announced the successful dissolution of a court-ordered injunction against clients Andy Andrist and Doug Stanhope, both stand-up comedians and writers who regularly perform throughout the U.S. During his act, Andrist has referenced his repeated molestation between the ages of 11 and 14 and has found humor in these devastating events.
According to court documentation, Andrist recently discovered the whereabouts of his molester and, with the help of his friend and former colleague, Doug Stanhope, set up a meeting with the alleged molester on November 4, 2012 near his home in Port St. Lucie. Stanhope and Andrist captured him on video admitting to the abuse and apologizing for it. After this incident, the alleged molester retained the services of an attorney and obtained an injunction against both Andrist and Stanhope to prevent the release of the video.
With the help of Jonathan Kirschner, a prominent and respected Port St. Lucie criminal lawyer, Stanhope and Andrist were successful in obtaining a court order that dissolved the injunction and paved the way for the release of the video to the public. (Nineteenth Judicial Circuit Court Florida, St Lucie County Case Number 12 CA 4595. Later appealed to the Fourth District Court of Florida Case Number #4D13 2801.
According to court documentation, the reason behind the initial interview and video recording was to expose the alleged molester's culpability and to increase awareness among parents and families regarding the risk of sexual abuse and the need to expose the culprits in these serious cases. Even after the statute of limitations has expired, finding a way to hold sexual abusers accountable can provide victims with a greater sense of control and can lessen the burden experienced by these individuals. Attorney Jonathan Kirschner is proud to have played a role in helping Andy Andrist and others like him to achieve closure in cases of childhood abuse.
About Jonathan Jay Kirschner:
Attorney Jonathan Jay Kirschner has more than 20 years of experience in criminal law and represents clients in cases that include DUI, pornography, Internet crimes, traffic violations, firearms offenses, homicide, abuse and battery. His expertise and knowledge of the Florida legal system ensures that Kirschner's clients receive the best possible representation and can achieve the most positive outcomes for their cases. The entire team at Jonathan Jay Kirschner, Esq., & Associates is committed to presenting the most effective defense for each of their valued clients.
Contact:
Jonathan Jay Kirschner, Esq., & Associates
772-489-8501
TrCoastLaw(at)gmail(dot)com