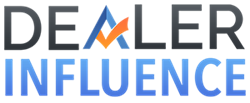 'It's clear that the product is superior to anything that's being offered in the industry,' said JD Rucker, founder of Dealer Authority.
Los Angeles, CA (PRWEB) July 31, 2014
With the focus on social media presence and reputation management increasing in the automotive industry, digital marketing firms Dealer Authority and Cactus Sky Digital are collaborating to launch the Dealer Influence Beta Program for car dealers wanting to succeed in these two challenging arenas.
Cactus Sky Digital, which owns eReputation Builder, will be handling the reputation management component of the program while Dealer Authority will be providing the social media services.
The program is available to dealers around the country who qualify based upon need, demographic and personal factors such as brand and sales volume. The goal is to establish a wide range of dealership types in order to establish benchmarks and collect data to be used in case studies.
"Our alpha launch of the program proved to be more successful for our clients than we ever imagined," said JD Rucker, Founder of Dealer Authority, "It's clear that the product is superior to anything that's being offered in the industry."
Beta program dealers will receive the services at cost for three months, saving around 45% compared to the planned retail pricing. They will be allowed to continue at the discounted price if they choose as further appreciation for participation.
"Dealer Influence combines two of the most important things in your digital marketing strategy," said Peter Martin, President of Cactus Sky Digital, "through eReputationBuilder and Dealer Authority we are able to leverage the best of both worlds."
The program will continue until an acceptable mix of dealers is achieved. Launching officially on August 1, dealers will be able to see the results when they are released at the Dealer Authority booth at Driving Sales Executive Summit in Las Vegas, October 12-14 at the Bellagio in Las Vegas.
About eReputationBuilder
eReputationBuilder is designed to proactively build, enhance and manage a company's online reputation. Created to boost positive online reviews and limit negative reviews from being published to the web, eReputationBuilder leverages Cactus Sky's expertise in email deliverability and incorporates mobile-friendly video email to further increase response rates. It encourages customers with complaints to voice their experience using a "Not Satisfied" button and routes those negative reviews directly to dealership management. This provides dealers with the opportunity to respond before reputation damage occurs. With easy to monitor comprehensive reporting and an unmatched inbox placement, eReputationBuilder is an irreplaceable tool that delivers results.
About Dealer Authority
Dealer Authority is a full-service automotive Internet marketing agency that focuses on quality instead of quantity. When it comes to search, social, and website marketing, their hands-on approach helps dealers expand their reach to take giant chunks of their market as well as their competitor's markets. An extreme attention to detail tempered by a constant focus on the changing marketing environment can only be achieved through manual effort and innovative strategy. Dealer Authority thrives on the newest digital marketing technologies to bring cutting-edge strategies directly to their clients as they happen.