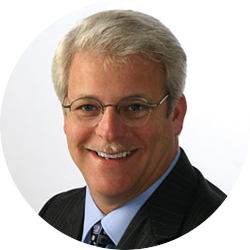 Springfield, MO (PRWEB) August 01, 2014
Dr. Robert Reynolds is the dentist in Springfield, MO with the advanced training and skills to provide implant supported dentures for his patients with missing teeth. Supported by titanium posts that Dr. Reynolds implants in the jawbone, the implant supported dentures are a permanent and effective alternative to temporary dentures and bridges to replace missing teeth.
The implant supported dentures used by Dr. Reynolds have two options available in style to suit each patient's unique needs: a ball mounted or a bar mounted type of denture. Both types are held firmly in place by the posts of the dental implants, but the bar mounted variety can be clipped in or out by the patient more simply than with the ball mount style. At the initial consultation Dr. Reynolds meets with each patient, discusses the options that are available and goes over all the details of the procedure.
With the patient anesthetized, Dr. Reynolds installs the four titanium posts in areas of the jaw with maximum bone density. With the posts in place, the doctor fashions temporary teeth for the patient to use while the dental implants bond with the jawbone. In a few months when the osseointegration is complete and the posts are part of the jaw, they are ready to accept the set of permanent replacement teeth.
The benefits of implant supported dentures include:

Rapid recovery time from the minimally invasive process
Permanent solution to the problem of missing teeth
No slipping, clicking, or loosening of the new teeth
No gluing or pasting the teeth into place with gels or cream
New replacement teeth can last a lifetime with proper care
Dental implants support permanent dentures that look and feel much like natural teeth. With simple oral hygiene and regular dental care, the new replacement teeth can last a lifetime.
To learn more about the dentist in Springfield, MO who uses implant supported dentures to improve the smiles of patients with missing teeth, visit the Ozarks' Preferred Dental Group on the web at http://www.my417dentist.com. Call the office at (417) 763-3077 for more information about all the dental services the Dr. Reynolds provides.
About the Doctor
Ozarks' Preferred Dental Group is a general practice offering personalized dental care for patients in Springfield, MO since 1921. Dr. Robert Reynolds received his dental degree from the University of Missouri and is part of one percent of dental professionals providing the LANAP® protocol, an FDA cleared laser procedure for gum disease and periodontal treatment. Dr. Reynolds represents the third generation of Reynolds family dentists providing dedicated dental care to patients in the Springfield, MO area. Dr. Reynolds's professional affiliations include the Academy of General Dentistry, the Academy of Dental Sleep Medicine, the International Association of Orthodontists, and the American Academy of Functional Orthodontists. To learn more about Ozarks' Preferred Dental Group and their dental services visit their website at http://www.my417dentist.com and call (417) 763-3077.