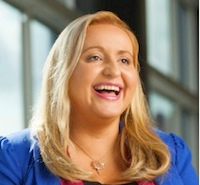 Why social? Going beyond the obvious, we'll start off by talking about why this revolution is happening, and what it means for business. Cultural transformation, organizational agility and responsiveness are the promise we need to deliver on.
Plainfield, IL (PRWEB) August 05, 2014
SharePoint-Videos.com will host an online class on Thursday, August 21, 2014 from 11:00 am - 3 pm EDT. The class, "Making Social Collaboration Real with Yammer" costs $249 and will be taught by Naomi Moneypenny. Naomi is the Chief Technology Officer at Synxi (a ManyWorlds brand) where she leads the development team for the adaptive recommendations & machine learning engine for SharePoint and other social business systems such as Yammer.
In this course, Moneypenny will take students on a deep dive to learn what it takes to make social collaboration a reality in their organization. She'll talk about business benefits, constructing use cases and key metrics for network maturity, as well as focusing on the key roles, tools and resources to be most effective.
This online class is packed with tips, tricks and real experience from a guide who has been running Yammer networks internally & externally for almost 4 years.
Course Outline:

The Benefits of Enterprise Social
How to take advantage of Yammer and drive results in your organization
Roles and resources for successful communities
How to measure the success of an online community
Using the newest features of Yammer
Using external networks
and much more…
Click here to register.
Note: Seats are limited in this class and it usually sells out fast.
About SharePoint-Videos.com (Rehmani Consulting)
SharePoint-Videos.com (SPVideos) focuses on empowering information workers, technical decision makers, administrators and developers in corporate environments with the SharePoint knowledge they need to be successful. SPVideos is the creator of VisualSP SharePoint Help System - in-context support delivered to users through the Help tab in SharePoint ribbon. VisualSP has been helping drive SharePoint adoption in organizations by exposing Help content such as: video tutorials, screenshots and reference documents to the users when they need it. In addition, hundreds of video tutorials are available on the SharePoint-Videos.com site, which empower all SharePoint users to build powerful solutions and use the SharePoint platform effectively. http://www.sharepoint-videos.com