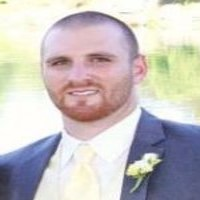 Saint Louis, MO (PRWEB) July 31, 2014
Beckwood Press Company, a leading hydraulic press manufacturer and manufacturer of the Triform Sheet Hydroforming line of presses, announces the addition of a new Sales Engineer, Caleb Dixon, to the Triform Sheet Hydroforming team.
As a Sales Engineer for Triform, Mr. Dixon will consult with clients to apply Triform technologies to their specific applications. He will work closely with Triform's team of Hydroforming Engineers and Part Forming Specialists as well as Beckwood's engineering and manufacturing departments to communicate crucial project details while insuring client requirements are met.
Mr. Dixon has a Bachelor of Science degree from Missouri State University, and apart from his previous civilian positions in sales, has held multiple duties with the United States Army – including serving overseas. Dixon's keen analysis and communication skills coupled with his leadership abilities position him to be a tremendous asset to Beckwood, Triform and the companies they serve.
About Beckwood Press Company
The Beckwood Press Company is a leading hydraulic press and automated systems supplier, located in St. Louis, MO. They offer quality, custom hydraulic presses for virtually every industry & application. New hot forming press technology, on-board PM features and integrated barcode scanning capability will help you work smarter & more efficiently. Beckwood also produces the Triform line of Sheet Hydroforming Presses. Get the latest news from Beckwood at http://www.beckwoodpress.com/news.