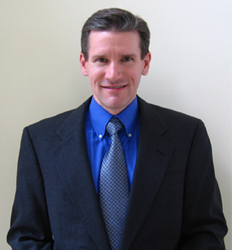 Warren, MI (PRWEB) August 05, 2014
Dr. Michael Aiello now offers the benefits of laser gum surgery to Warren, MI residents who suffer from the many challenges and serious health issues associated with gum disease. As a leading dentist near Warren, MI, Dr. Aiello uses the laser based LANAP® treatment method to effectively treat periodontal infection without needing to make incisions or place stitches, resulting in faster treatment and minimal discomfort to patients.
At the heart of the LANAP® system is the PerioLase® MVP-7™ laser. This laser accurately differentiates between healthy and unhealthy gum tissue and vaporizes diseased cells, leaving all healthy areas completely intact. This is one of the ways that laser gum surgery reduces the amount of pain that patients feel. In a traditional gum surgery, the doctor would cut out diseased tissue, and some healthy tissue would be lost as well. With additional gum tissue disturbed, patients often experience more discomfort both during and after surgery. LANAP® treatment changes that. By using this laser method, Dr. Aiello also helps preserve and regenerate bone growth that often occurs from gum disease. This is important as the bone acts as a critical support system for the teeth. Saving bone tissue can help to guard against future tooth loss.
When evaluating gum disease treatments for his Warren, MI patients, Dr. Aiello chooses the LANAP® protocol for its outstanding results. LANAP® laser gum surgery was also the first ever such treatment cleared for use by the U.S. Food and Drug Administration. Treating gum disease is not just important for patients' oral health but for their overall medical health as well. Untreated gum disease has been linked with many serious health conditions including heart disease, Type 2 or gestational diabetes, pancreatic cancer, preterm labor, low birth weight, stroke, and more.
Patients can notice symptoms of gum disease by red, swollen, bleeding, or tender gums. If these symptoms exist and persist, a visit to the dentist is recommended. Dr. Michael Aiello and his staff welcome new patients to call or visit their office to learn more about gum disease and how they may be able to benefit from treatment. Interested people are encouraged to schedule a consultation today.
About the Doctor
Dr. Michael Aiello is a general dentist offering personalized dental care for patients in Clinton Township, MI since 1989. Dr. Aiello received his DDS degree from the University of Michigan School of Dentistry and continues to take advanced courses and education. Dr. Aiello has trained at world renowned institutions including The Center for Advanced Dental Studies, The Harvard University School of Dental Medicine, and The Institute for Advanced Laser Dentistry. He is part of one percent of dental professionals providing the LANAP® FDA cleared laser procedure for gum disease and periodontal treatment. To learn more about Dr. Aiello and his dental services, visit his website at http://www.michaelaiellodds.com and call (586) 690-4167.