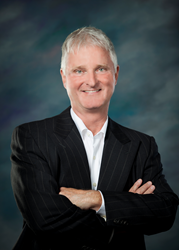 "Our goal is to maximize lender revenue and productivity while ensuring compliance across all sales channels."
Holmdel, NJ (PRWEB) August 04, 2014
Vantage Production, LLC, a leading innovator in customer relationship management (CRM) solutions for mortgage lenders, today announced the launch of Vantage Retail SitesSM, the first of a series of websites aimed at driving internet-based sales while increasing lender control over origination compliance. Named Vantage Integrated SitesSM, this new family of websites brings the power and control of the company's Vantage Integrated ProductionSM (VIP) CRM solution to both direct and referral distribution channels.
"We have a singular corporate mission," stated Paul Zoukis, Vantage Production's CEO. "Our goal is to maximize lender revenue and productivity while ensuring compliance across all sales channels. Prior to this launch our focus had been on traditional retail and call center sales," he said. "With Vantage Retail Sites, we now empower lenders to safely and easily expand their Internet business."
Vantage Retail Sites allows both the lender and the mortgage loan officer (MLO) to build their brands and effectively promote themselves and their products, while providing a highly satisfying buying and support experience to the consumer. Borrowers will be able to take advantage of relevant, timely news and information, enter short or full 1003 mortgage applications, and check on the status of their application while in-process.
"While websites have been available for years, they must be integrated within the CRM framework to be truly effective," said Zoukis. "This allows the Internet to be managed like all other distribution channels, with leads effectively captured and managed, the sales process made as consumer-friendly as possible and the MLO relieved of virtually all unnecessary tasks."
Vantage Retail Sites is just the first of a series of releases that will be coming over the second half of 2014. Next up will be Vantage Partner Development SitesSM, a solution to support lenders in the development of referral channels, followed by Vantage MobilitySM, a version of VIP that will optimize the CRM experience on smartphones and tablets.
"The rapid adoption of VIP by some of the largest and most progressive lenders in the industry is confirming the need for new solutions that can meet regulatory compliance mandates without sacrificing revenue growth," said Zoukis. "With the introduction of Vantage Retail Sites, followed by Vantage Partner Development Sites and Vantage Mobility, we are demonstrating our investment in making sure our customers are empowered to safely maximize any sales channel or new technology."
Additional information about VIP and Vantage Sites is available at http://www.VantageProduction.com.
About Vantage Production
Vantage Production, LLC provides advanced CRM systems, compliant automated marketing and sales solutions, compelling content for the mortgage industry, and professional development programs. With solutions tailored to the requirements of both enterprise lenders and loan officers, Vantage Production provides production support for more than 400 leading lenders and tens of thousands of individual subscribers. For more information, visit http://www.VantageProduction.com.