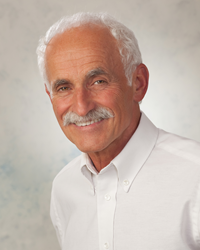 Albany, NY (PRWEB) August 05, 2014
Dr. Robert Danz now offers his many dental services to residents of the Albany region, as the doctor has recently expanded the area his practice serves. Patients with gum disease who are in need of a dentist near Albany, NY are therefore able to turn to Dr. Danz to explore the treatment options that may now be available to them. One such treatment option is known as LANAP® laser treatment, which is a minimally invasive procedure that addresses the symptoms of periodontal disease without the use of a scalpel or sutures.
The availability of a procedure such as the LANAP® protocol is especially important when one considers the widespread prevalence of gum disease and the many consequences that can arise. According to a recent study conducted by the Centers for Disease Control and Prevention (CDC), nearly half of all American adults suffer from some form of periodontal disease, yet many sufferers do not seek out treatment when they should. Periodontal disease has been linked in numerous studies to the incidence of cardiovascular disease and several forms of cancer, serious conditions that may be avoided through a simple and minimally invasive treatment option.
This highly regarded dentist near Albany, NY is able to eradicate some of the issues caused by gum disease through the use of the PerioLase® MVP-7™ laser, which specifically targets diseased tissue and harmful bacteria without inflicting any damage on healthy areas. Due to this fact, there is no need to cut away the gums with a scalpel nor is there any need to use sutures throughout this procedure. This makes the procedure more comfortable for the patient and results in an accelerated recovery time as well. Of the many benefits associated with LANAP® laser treatment, most patients appreciate the fact that the procedure is relatively comfortable and does not require a great deal of time to heal.
Patients seeking a dentist near Albany, NY and who are interested in learning more about their eligibility for the LANAP® protocol in the treatment of periodontal disease should contact the office of Dr. Danz in order to schedule an appointment for a consultation. While LANAP® laser treatment is a minimally invasive and effective option, it may still be necessary for the doctor to determine the eligibility of each individual patient as it relates to the procedure.
About the Doctor
Robert E. Danz, DDS, is a general dentist offering personalized dental care for Hudson, NY gum disease patients. Not only does Dr. Danz run his own practice, he is involved in his community. Dr. Danz received his dental degree from the New York University College of Dentistry after earning his bachelor's degree from Long Island University. He has also taken numerous postgraduate education courses, specifically focusing on cosmetic and restorative dentistry. Dr. Danz is part of one percent of dental professionals providing the LANAP® FDA cleared laser procedure for gum disease treatment. To learn more about Robert E. Danz, DDS and his dental services, visit his website at http://www.hudson-dental.com and call (518) 444-4215.