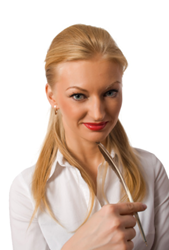 Sometimes good things fall apart so better things can fall together.
Charlotte, NC (PRWEB) July 31, 2014
The OYea 2 Enterprises, LLC business development head embarked on a pivotal project to develop the ultimate and consummate skill of any 21st century business: targeted, persuasive communication. There are standards for carrying out the steps and having success. After two years of blogging with only ideas to share and nothing to sell, the promise of a functional, effective voice means it's a new day at OYea 2.
"Sometimes good things fall apart so better things can fall together. There's no business without clients or customers. Doing things you once avoided (over and over) is a sign of growth. Being persistent is a part of the OYea 2 skill set. Not a problem. The quantum leap here is in finishing something critical to 'thrive-al', not just survival. It's a much-needed addition to the skill set." Gerald Woodson, Director of OYea 2 Enterprises, LLC.
Any business skill worth having requires consistent tweaking, polishing, and improvement. There will be more to learn on the upcoming horizon because an ongoing effort is part of the terrain. In fact, there are additional training sessions in progress.
Success or failure in business has many variables. One thing's for sure; it's a journey, not a destination.
Drop in and have a look around. More valuable info can be found at http://oyea2.org.
About OYEA 2 Enterprises, LLC:
The mission of Oyea 2 Enterprises, LLC is to provide quality information on the pursuit of health, wealth, and happiness for raising self-awareness worldwide.
The vision is to express the mission through the distribution of information products (literature, music, and video) and related services.
Oyea 2 Enterprises, LLC began its service to the Charlotte, NC community in 1984 as Oh Yea Music (BMI), a recording studio for solo musicians. Through the years, the mission has mushroomed to include composition, audio post–production, and video production.
Since 1995, Woodson has engaged in self-disciplinary study of customer service and technical support. In the growing internet marketing space, transformations continue and the demands for ongoing education push the envelope more each year.
For the last 21 months, Oh Yeah Music has been focused on expanding its marketing efforts online. Consolidating its music, video, research, and writing expertise into one business entity, Oyea 2 Enterprises, LLC is the unified product engine.
Contact info:
Gerald Woodson
Oyea 2 Enterprises, LLC
888.887.3281
http://oyea2.com/about_contact/