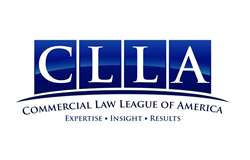 Chicago, IL (PRWEB) August 06, 2014
A resolution asking the California legislature to reform federal bankruptcy laws, specifically venue reform — which the Commercial Law League of America wholeheartedly supported — was officially approved by the city of Berkeley, California, at its April 1, 2014 meeting.
Berkeley councilmember Kriss Worthington proposed the resolution, asking California legislature members to help reform the current federal bankruptcy venue laws listed in section 1408 of Title 28 of the U.S. Code. According to Worthington, California companies representing $47,244,306,682 in assets and $52,201,750,411 in liabilities filed for Ch. 11 reorganization in Delaware and southern New York from 2004 to 2012.
During this time, 17 Bay Area companies filed Ch. 11 reorganization cases in Delaware and New York — adding to Delaware's $100 million annual forum relocation profit, according to Worthington. With California having experienced nearly a half-billion in state court budget cuts last year, the importance of keeping state-appropriate cases in California's legal system appears to be more important than ever.
Not only did the state lose out on case-related revenue — including court and attorney fees, case-related hotel accommodations and dining expenses — directly affecting California's economy, as the CLLA has previously stated, filing in foreign districts disenfranchises many of the employees, retirees, consumers, landowners and small business owners who cannot always afford to travel to or be adequately involved with aspects of their case if it takes place a dozen states away.
As a result, those parties often lose their chance to participate in key court proceedings — which the CLLA feels potentially puts them at a serious disadvantage in their case.
As a bankruptcy- and collections-focused organization, CLLA, a not-for-profit association comprised of attorneys and other financial industry members, has been a long-time advocate of making changes to the existing bankruptcy venue provisions, which unfairly allow corporations to file cases in other states.
Current venue laws give corporations four choices to file bankruptcy cases: 1) the state of incorporation; 2) the location of the primary assets; 3) the primary place of business; and 4) a location where an affiliate has a pending case.
Worthington feels that revising the laws to ensure only the second and third option are viable choices would protect Californians' right to due process, the state's economy and the true intent of venue laws: to ensure that cases are held in a location convenient and fair to all stakeholders — not just corporations.
Worthington asked the city of Berkeley to send a letter to the California Legislature stressing its support for venue law reform.
The CLLA has pledged its full support for Worthington and any other efforts to inspire crucial bankruptcy venue reform. Earlier this year, CLLA member Doug Rosner presented a statement at a hearing on venue reform; CLLA also keeps industry members informed through updates and information posted to its Venue Reform page, http://www.clla.org/resources/venue_reform.cfm.
The CLLA also helps to sponsor an active Venue Reform Group and promotes the venue reform issue throughout the year via various conferences and meetings. The Venue Reform Group will next convene at the National Conference of Bankruptcy Judges, which will be held in Chicago from Oct. 8-11, 2014. The CLLA is sponsoring several events at NCBJ on Oct. 9, including a luncheon and bankruptcy education program.
For more information on the bankruptcy venue reform issue, please visit the Venue Reform page on CLLA's website, http://www.clla.org/resources/venue_reform.cfm. For more information about the CLLA, please visit http://www.clla.org/.
About the CLLA
Since 1895, the CLLA has connected experienced attorneys with credit grantors, lending institutions and other commercial credit, bankruptcy and general finance industry members through networking, education, legislative advocacy and specialized legal services. For more information, visit http://www.CLLA.org.