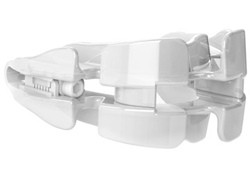 New York, NY (PRWEB) July 31, 2014
The VitaSleep FDA cleared anti-snoring device essentially works to open the airway and provide an easier breathing capacity by slightly adjusting the position of the jaw. The end results are that people can breathe easier and helps reduce or even completely eliminate snoring. The device is entirely adjustable so that it can meet the needs of each individual snorer.
It's effectiveness for snorers is often shared by actual customer reviews. Johathan R. from Statham GA shared the following positive review.
"This is fantastic. My friend, who is a dentist, told me about a mouth guard option he provides to eliminate my snoring. It was going to be several hundred dollars. VitalSleep is a perfect substitute, as it even has adjustment options, without the higher price. My wife thanks you, VitalSleep, for helping her sleep through the night and not be woken up by my snoring any longer. Worth every dollar and I would recommend this to anyone who wants a very high quality product for a fraction of the costs of inferior products."
Irene L. of Carlise, PA shares how her snoring kept her husband awake at night and how he would have to sleep in a different room.
"Out of desperation, I got onto the Internet, looking for snoring remedies. My sweet husband was kept awake by my snoring. He would go to the sofa to sleep. I looked at your product and was very skeptical, but because of the 30 day satisfaction guarantee, I thought I had nothing to lose. I ordered it on a Saturday and received it that following Monday. My husband commented to me tonight that he is getting such restful sleep now. I have had it for several weeks now. I'm happy. Best of all my hubby and I can sleep together. Thank you so much!"
Because VItalSleep treats the cause of snoring, which is often a blockage of a person's airway, it is effective for many people.
Learn more about VitalSleep and how it can help adults who snore at night at http://www.vitalsleep.com.