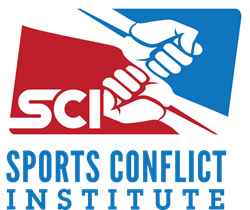 There is no shortage of situations that are advice-worthy.
Eugene, OR (PRWEB) July 31, 2014
The Sports Conflict Institute (SCI) announced that it has launched the ASK SCI forum to provide a space for those seeking advice on sports-related issues and conflict. "We've quickly come to realize that there are many folks out there in the sports world who need some guidance and their questions (and hopefully, our answers) are worth sharing in a public way. SCI focuses primarily on Intercollegiate, Professional, and Olympic organizations with the majority of that work being confidential, thus limiting the public learning," commented Joshua Gordon, Founder of SCI.
"We're excited to create a space where our practitioners can assist folks in a broader way. We hope people take advantage of this service and, certainly, there is no shortage of situations that are advice-worthy," continued Gordon.
ASK SCI questions can be submitted online at http://sportsconflict.org/ask-sci/
About SCI:
SCI supports competitive goals in athletics through understanding, preventing, and resolving destructive conflict both inside and outside the lines. SCI serves as a knowledge center and provides a range of services to help ensure student-athlete experience is part of a healthy university culture while optimizing performance on and off the field of play. Conflict is inevitable, but how we respond determines whether success follows or costs mount. SCI Founder Joshua Gordon has over 20 years of conflict management experience.