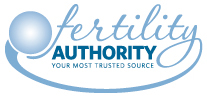 New York, New York (PRWEB) July 31, 2014
Early this week, 35 year old actress Jamie King posted a message on Instagram directed to "all the struggling women and moms out there that think they are alone." She endured eight years of pain, undiagnosed PCOS and endometriosis, 5 miscarriages, 26 IUI cycles, and five IVF cycles before having her son. "#youarenotalone" she added. The Jamie Kings of the world, celebrities or not, are who FertilityAuthority strives to reach, inform and assist.
Today, FertilityAuthority.com receives more than 1.2 million visits a month across its robust online forums at FertileThoughts.com, primary content and doctor directory site FertilityAuthority.com, and its product sites IVFAdvantage.com and EggBanxx.com, which offer savings on in-vitro fertilization treatment and fertility preservation. FertilityAuthority has made its vision a reality.
"What had been lacking for fertility patients was one place where they could get information on conditions and treatment, search for doctors, read patient reviews, get financing, save on treatment, and connect with others in similar situations," says Gina Bartasi, Founder and CEO of FertilityAuthority. "Our robust websites offer that, but it still wasn't enough. So we hired a team of Patient Care Advocates, also former fertility patients, to work with doctors and patients and connect them to each other. We answer thousands of calls per month and we help the public, at no cost to them, understand if they need a second opinion, understand if they would benefit from treatment, help them find a doctor who specializes in their condition or situation, and help them navigate through financing."
While King's initial post has been deleted, she has since posted, "I hope that not only as women but men as well, keep an open dialogue going about these issues and spread awareness to young women in pain, families struggling privately and all women hurting in any way, shape or form in this area."
"We salute Jamie King for being public and vocal about her history and experiences. It truly helps others act faster and ask questions," says Jay Palumbo, Director of Patient Care at FertilityAuthority.
About FertilityAuthority
FertilityAuthority's online marketing platform provides comprehensive, interactive resources and referrals for women and men seeking quality fertility information, as well as tools to simplify the search for trusted fertility doctors or fertility clinics. With more than one million monthly visits, the websites FertilityAuthority.com, FertileThoughts.com, IVFAdvantage.com, EggFreezingCosts.com, EggBanxx.com, GenderSelectionAuthority.com— along with a staff of patient care coordinators — assist in making the important connection between patients and the physicians who can assist them in their family-building efforts.