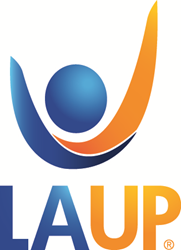 Full-day, high-quality pre-K is the essential foundation that will help kids and our school system succeed. New York City is proud to be leading the way.
New York, New York (PRWEB) August 04, 2014
LAUP (Los Angeles Universal Preschool) will host the country's first Preschool Nation Summit on August 5, 2014, at the world headquarters of Scholastic Inc. in New York City. The summit will feature New York City Mayor Bill de Blasio, who is currently implementing his "Pre-K for All" program, as keynote speaker.
The Preschool Nation Summit will unite leaders and stakeholders both inside and outside the field of early education, highlight major successes on investments in the field, and reinforce the educational, social, and economic needs for expanding quality, early learning to improve outcomes for children, families, and communities throughout the nation.
"The summit is just one component of LAUP's larger Preschool Nation advocacy platform, which is comprised of more than 40 partnering organizations and serves as a resource for parents, educators, early education organizations, community leaders, and businesses around the country," LAUP's CEO Celia C. Ayala said. White House officials and other national leaders participated in a series of Preschool Nation videos that exist on the website (http://www.PreschoolNation.org).
"What Mayor de Blasio is doing to implement high-quality, full-day pre-kindergarten to all four-year-olds in the nation's most populous city is important to watch," she added. "It is imperative that we keep an eye on this historic move as it is being rolled out."
Mayor de Blasio and New York City Schools Chancellor Carmen Fariña are overseeing an ambitious project: to enroll more than 50,000 children in "Pre-K for All" by September. The Mayor's office reports that a total of about 73,000 four-year-olds in the city need pre-K, and that the City will enroll all eligible children by the 2015-16 school year.
"Pre-K for All is at the heart of our efforts to fight inequality and lift up families from every walk of life. Early education can be the difference-maker in a child's life, and that's why we are putting everything we have behind this effort," said Mayor Bill de Blasio. "Full-day, high-quality pre-K is the essential foundation that will help kids and our school system succeed. New York City is proud to be leading the way."
Mayor de Blasio's pre-kindergarten program is setting the tone for the rest of the nation to discover ways to finance and implement early education for more children. Pre-K for All builds on a growing national movement to expand access to pre-K, including the effort that began in Los Angeles County more than a decade ago with the creation of LAUP. Through a voter-approved tobacco tax, the West Coast dream to offer preschool to all children began to take shape with, first, the creation of First 5 California.
Subsequently, the First 5 LA Commission oversaw the development of LAUP, a nonprofit organization that has provided funding and quality coaching for more than 640 preschools, preparing about 105,000 preschoolers for kindergarten and managing one of the largest early care and education workforce consortia in the country.
"LAUP is a leader in establishing high-quality pre-K experiences for children and supporting their parents and teachers," said Francie Alexander, chief academic officer, Scholastic Inc., and a founding member of LAUP's Corporate Council. "Scholastic is pleased to support the first Preschool Nation Summit and bring together leaders from around the country committed to providing quality pre-K for all children."
At the Preschool Nation Summit, which will also feature Chancellor Fariña as a panelist, participants will hear from New York City leaders. In addition, summit panels will provide insight into the early education work and research of organizations such as First Five Years Fund, the National Institute for Early Education Research, LAUP, Acelero Learning, Mission: Readiness, Fight Crime: Invest in Kids, ReadyNation and more.
"City leaders' resourceful tenacity in following through on a vision for New York City's youngest students should be studied and replicated around the country," Ayala said. "An important step in making quality early education a reality in all of our communities is by sharing our obstacles and triumphs, rallying support for our efforts, and celebrating each individual victory in serving our country's children with a high-quality, brain-building and nurturing early education system."
Scholastic Inc., the global children's publishing, education, and media company, is the lead sponsor of the August 5 Preschool Nation Summit.
Those not able to attend the summit will be able to view it via live webcast at http://www.preschoolnation.org/summit on Tuesday, August 5, from 1 p.m. to 4:45 p.m. Please register for the webcast at http://www.preschoolnation.org/preschool-nation-summit-2014-live-webcast/.
Plans for a Preschool Nation Summit in Los Angeles are underway for spring 2015.
About LAUP:
LAUP has raised the level of quality preschool programs throughout Los Angeles County by advancing teacher training, enriching curricula, and creating a safe and nurturing environment for more than 105,000 children since its inception. In 2013, LAUP launched Preschool Nation—a national campaign/media platform to advocate for increasing access to quality preschool for children across the United States. LAUP is funded in part by First 5 LA.