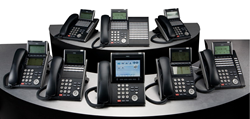 New York, NY (PRWEB) July 31, 2014
The website hones in on demos specifically showcasing voice actors whose specialty is phone recordings.
VoicemailPhoneGreetings.com is a site that gives the user complete control in auditioning, hiring and then working directly with a voice actor to get a polished sound recording that, as recently as ten years ago, have only been available to those with access to casting directors, talent agencies and expensive studios in large cities.
Now 'Beatrice and Bruce' in the middle of nowhere can compete with larger businesses by impressing clients with quality phone voice prompts by a voice actor.
The voice recording service displays a large and searchable database of pre-screened voice actors who record using their own professional home studios, saving clients' money by cutting out agents and studios. Hundreds of accents, dialects and languages are available, from Australian through to Tagalog.
A recent survey by VoicemailPhoneGreetings.com shows an increase in phone sales thanks to the use of an experienced voice actor.
Robert James, marketing manager, says that callers on hold are the perfect audience for relaying new information. "When a consumer calls a business they are instantly transformed into a captive audience from the moment the call is answered. More than twenty businesses that used a trained voice actor said that their sales gradually improved over a three month period after adding the new voice over message. It was found that an 'easy to listen to' and 'natural voice' holds the attention of the caller."
One simple way a business can easily and affordably freshen up their image and increase sales is by adding a professional voiceover talent to the phone system. No matter if it is the welcome greeting or the on-hold messages as the caller is being transferred.
The survey proves that small business can actually increase conversion rates and keep customers on the line longer by using a professional voice talent to naturally hold the attention of the caller.
Many small to large businesses are letting this opportunity slip through the cracks with either an unprofessional and unintelligible voice.
The new portal has also opened up new avenues for voice actors worldwide to audio for voice over jobs and find new clients.
Serena Gay has been listed at the website for just over one month. ""In the first few weeks there have been lots of jobs and two repeat customers to boot. The work has been wonderfully varied and for substantial clients - from sales to documentary work in the commercial, academic and charity sectors. A good slice of the work has come through direct bookings as opposed to auditions, which is a wonderful stroke to the ego! "
Mr James says the process of getting a top voice professional on your phone system is within reach. "Thanks to the technology and the internet many voice talent now record from their own studios, cutting out agents. This has resulted in better voice actor rates for clients. You can have the same guy that's on your radio and TV commercials now do the recordings for your phone system for less than $200."
James suggests some different ways that small businesses can utilize this powerful marketing tool.

List some facts about your company. How did it begin? How many employees work there?
Give details about what your company is doing within the local community
Describe how you can save your customers money with current promotions
List operating hours. Give details on holiday operating hours
Give exclusive discounts when customers mention specials they heard on-hold
VoicemailPhoneGreetings.com is now live online and whilst it is self-service, casting agents are available around the clock to assist clients in finding and hiring the perfect voice to complement their brand.