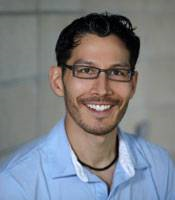 Astoria, New York (PRWEB) August 02, 2014
Hands-On Seminars is pleased to announce the formation of the HOS Advisory Board with the appointment of Kevin Okamura PT, FCAMPT, MCMT as Chairman.
Kevin is a Certified Instructor for Hands On Seminars and a physical therapist for a private clinic in Edmonton, Canada. Kevin received his Physical Therapy degree and Bachelor of Science degree from the University of Alberta in Canada.
Kevin is a Fellow of the Canadian Academy of Manipulative Physiotherapy. Physical Therapists who are Fellows of the Canadian Academy of Manipulative Physiotherapy (FCAMPT) have completed extensive post-graduate education in the area of orthopedics and have achieved internationally recognized qualifications in manual and manipulative therapy. Fellows are committed to providing the highest level of quality, patient-centered care by combining clinical experience with evidence-based practice.
Kevin has an avid interest in all areas of orthopedics and has acted as a trainer for a number of amateur sports teams. Kevin is also a clinical instructor with the University of Alberta.
The purpose of the board will be to identify specific post-graduate educational needs of healthcare professionals with emphasis on the physical and occupational therapy fields of practice. The board will advise the Hands-On Seminars board of directors of such needs and will assist in the compilation of programs to address them.
Members of the board will include Hands-On Seminars faculty, current students, program graduates and respected professionals in the fields of education, physical therapy, occupational therapy and other relevant professions.
Hands-On Seminars, Inc. (HOS) is the leading international continuing education organization in the world, awarded the Lecture & Seminars Award as the best Lecture and Seminar Company from the Lectures and Seminars Bureau over the past two years. Their purpose is to provide the best quality Manual Therapy seminars at an affordable cost.
For further information, please contact:
Emily Tabolt at 888-767- 5003 or info(at)handsonseminars(dot)com