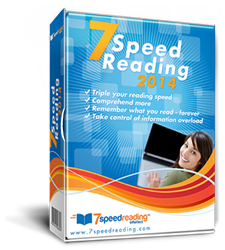 ...complete summer 2014 book list for every student wanting to improve a skill or focus on self-improvement during the summer break.
New York, NY (PRWEB) August 03, 2014
eReflect is a champion of self-improvement and continuous self-education, and the company has just released its complete summer 2014 book list for every student wanting to improve a skill or focus on self-improvement during the summer break.
eReflect is recommending 10 self-improvement books to students that will help them increase their knowledge and keep their competitive edge for a return to school in the fall.
The first books eReflect recommends are "Think Like a Freak: How to think smarter about everything" by Levitt and Dubner, and "Tomboy," a graphic memoir that teases apart gender roles and norms, written by Liz Prince. Prince's book is an attempt to deconstruct the notion of gender norms and how children experience ambivalence and unfamiliarity with their assigned gender while growing up.
"Blue Mind: The Surprising Science That Shows How Being Near, In, On, or Under Water Can Make You Happier, Healthier, More Connected, and Better at What You Do," by Wallace J. Nichols, explores a fascinating subject: how water affects our wellbeing, physically, mentally and emotionally. It is a book that teases apart our relationship with all sorts of water, whether that's oceans, rivers, or rain.
eReflect's summer speed reading list also includes "The Working Memory Advantage: Train Your Brain to Function Stronger, Smarter, Faster," a book that helps people leverage their memory capacity to improve their lives and succeed professionally. This book, written by Tracy and Ross Alloway, is a must-read for people with rusty memories.
Another book eReflect recommends to speed readers is "The Chimp Paradox: The Mind Management Programme to Help You Achieve Success, Confidence and Happiness" by Chris Peter. As a consulting psychiatrist, Peter shows in his book how people can open up their minds' true power and use it to unlock their genuine, strong potential for success and prosperity.
While eReflect urges readers to speed read these non-fiction books so that they can get through as many as possible before the vacation is over, they can also read them conventionally at their own pace to fully enjoy the process. Whichever method people choose, the result will still be equally rewarding.
For more information about the benefits of using 7 Speed Reading, please visit the official website at http://www.7speedreading.com.
About 7 Speed Reading™
7 Speed Reading is the only modern speed reading software that uses the latest technology to produce superior results.
The software provides its users with a new way to master speed reading that guarantees three times the reading speed along with improved memory and comprehension.
The software is poised as the most comprehensive speed reading system anywhere. It contains seven learning strategies, fifteen software activities, video training, advanced tracking capabilities and many more exciting features.