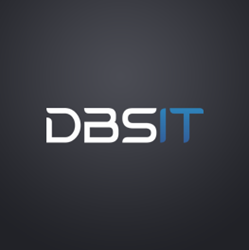 (PRWEB) August 09, 2014
Seems like it is the best time indeed for the Perth based IT firm, DBSIT. The total technology solutions provider has grabbed some really big software development projects and hence is expecting a fair boost in its yearly turnover this year. Its not surprising thus to hear the company officials speak about the excellent growth rate they expect this year.
As per the company spokesperson "We had a good overall growth rate during the past few years. But this year, we are expecting much improved growth rates than all previous years. Currently, we have a good number of massive software development projects under our belt and our developers are working on the same with full zeal and dedication. Our company will have an excellent growth this year due to these promising software development projects. It is something that we can feel proud of."
Whatever may be the number of software development projects delegated to the reputed IT company, one thing is sure that as one of the leading software development companies in Perth, DBSIT will definitely focus on making all its clients happy by delivering them precisely what is required.
"Having a good number of software development projects under your belt always makes you happy. It works the same way with us and we look forward to give our best shot in all the projects that have been delegated to us by our esteemed clients. We have formulated a systematic plan for handling each aspect of the different projects to ensure that everything goes right", as told by the DBSIT spokesperson.
Its a sort of no-relaxing time for the company's software developers as well, who will be undertaking full responsibility of the projects. "We are having a really busy time this year with majority of our developers engaged with some big software development projects. Hopefully, we will get the same delivered as per schedule. However, we have still kept few developers relieved of the excess work so that they can work on more projects that we receive in the coming months. Motivated by the growth our company will have this year, we will be right on our toes till all projects are completed and delivered successfully," as told by the software development head at DBSIT.