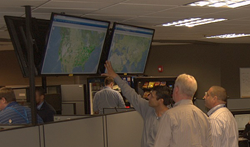 'ShoreGroup is honored that our clients and Cisco continue to recognize our dedication to delivering high-quality services and a rewarding customer experience.'
New York, NY (PRWEB) August 04, 2014
ShoreGroup is pleased to announce that it is once again the recipient of the coveted Customer Satisfaction Excellence award from Cisco Systems. ShoreGroup achieved this recognition by delivering quality services that clients judged to be in the top percentile of satisfaction rankings, as determined during Cisco's worldwide customer satisfaction assessment process. Cisco's recognition of ShoreGroup for Customer Satisfaction Excellence is the highest distinction that can be achieved within the Cisco partner program.
"ShoreGroup is honored that our clients and Cisco continue to recognize our dedication to delivering high-quality services and a rewarding customer experience," said Robert Ditta, Executive Vice President of ShoreGroup. "Achieving Cisco Customer Satisfaction Excellence quarter over quarter demonstrates the success of ShoreGroup's client-centric business philosophy, our ability to exceed expectations, and the strength of our ShorePatrol managed service that monitors and provides proactive support for the client's network. It's gratifying to have our clients rate our services so highly when they are engaging us in every phase of their network lifecycle, which ranges from design through to our managed services where they are relying on us 24x7 to maintain the availability of critical services and applications. This recognition also corroborates the commitment that each of our teams has in ensuring the satisfaction and success of our customers."
The major force behind the satisfaction of ShoreGroup's customers is ShorePatrol, the company's managed service offering. ShorePatrol combines ShoreGroup's expert engineering resources and CaseSentry management platform to provide industry-leading "Day 2" support for client networks. CaseSentry is a powerful support automation platform used to maintain high availability and service levels, enabling ShoreGroup to deliver immediate proactive response to remediate issues and minimize business disruption. Its applications include advanced monitoring, automated diagnosis, support automation and actionable analytics that optimize the management of mission-critical unified communications, data centers, contact centers and networks.
About ShoreGroup
ShoreGroup is the globally recognized managed services company helping customers achieve their strategic goals by empowering IT operations. Our service approach enables customers to leverage ShoreGroup's expert knowledge and comprehensive patented management technology to create and ensure the optimal success of their vital unified communications, collaboration, contact center, virtualized data center and network assets.
Our customers are major enterprises, cloud and hosted solution providers, medium to large businesses and government agencies that rely on ShoreGroup's service solutions to realize their business objectives for reduced IT operational costs, service assurance, improved availability and performance, and increased customer satisfaction. ShoreGroup's innovative services are delivered directly or through leading channel partners who recognize that ShoreGroup has the best in class service and management technology in the industry.
Additional information about ShoreGroup's products and services can be found at http://www.shoregroup.com.
FOR: ShoreGroup, Inc.
CONTACT: Glenn Yeeles
ShoreGroup, Inc.
460 West 35th Street
New York, NY 10001
212-364-6800 x7471
ShoreGroup®, SG Logo®, CaseSentry® and ShorePatrol® are registered trademarks of ShoreGroup, Inc. Cisco and Cisco Systems are registered trademarks of Cisco Systems, Inc. in the U.S. and certain other countries. All other marks are property of their respective owners.