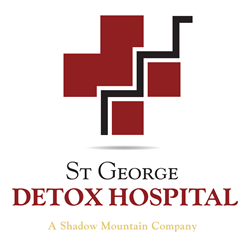 St. George as a community and surrounding areas, has desperately needed a medical detoxification hospital
St. George, UT (PRWEB) August 04, 2014
The first Hospital-Level Substance Detox Program is opening in Southern Utah. St. George Detox Hospital opens on August 4, 2014 and is located at 120 W. 1470 S. Bldg. B, St. George, UT, 84770. "When people seek help with their addictions they are at a pivotal point in their lives," states medical director Dr. Joel Hanson a specialist in Psychiatry and Addiction Medicine. "I believe those of us who become involved in the care of these struggling, valuable souls have a moral obligation to give them our best professional and personal effort!" Dr. Hanson has been in administration and medical care at numerous residential and outpatient programs addiction programs. He was recently the medical director for a large psychiatry/chemical dependency hospital in Northern Utah.
"St. George as a community and surrounding areas, has desperately needed a medical detoxification hospital," says Michael E. Webb, Administrator at the St. George Detox Hospital. "Medical Detoxification is often the first crucial step as a person enters into recovery. Our hospital offers a safe and effective way to help patients through the chemical withdrawal, under medical supervision, in a professional hospital setting. We are here to help and serve those seeking medical assistance for chemical withdrawal in a safe and supportive environment." Mr. Webb has worked in the field of addiction for over 30 years and was the previously the director of a large hospital detox unit in Northern Utah.
The treatment team at St. George drug and alcohol Detox Hospital understands the difficulties of addiction detoxification and uses techniques aimed at reducing the discomfort of detox from alcohol or other drugs. The medical providers at the new state-of-the-art facility specialize in addiction medicine and oversee the safe medical detoxification of all patients. Registered nurses provide care, including the administration of medication to counteract the uncomfortable symptoms of withdrawal and evaluate any other medical and mental health problems.
Services Offered:

24/7 crisis line (844-843-3869 or 435-272-0222)
Hospital, inpatient medically assisted detox (e.g. alcohol, sedatives/benzodiazepines, opiates/heroin, etc.).
RN's 24/7, daily medical evaluation and treatment, counseling, family support, and psychiatric evaluation when needed.
Daily Programming, educating patients on treatment following detox.
Continuing care arrangements (treatment after-detox).
Payment Options: Insurance, credit card, health-services credit loans, cash, and charitable organization support.
St. George Detox Hospital has the ability and resources to help clients use most insurance. The hospital has admissions and insurance specialists who are experienced and willing to assist at any time. For more information call 844.84.DETOX (844.843.3869) or view online http://www.stgeorgedetox.com