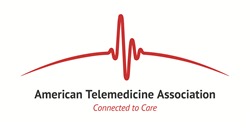 Washington, DC (PRWEB) August 01, 2014
The American Telemedicine Association (ATA) lauds Reps. Mike Thompson (D-CA), Gregg Harper (R-MS), and Peter Welch (D-VT), for their latest actions to introduce H.R. 5380, the Medicare Telehealth Parity Act of 2014, which improves telemedicine coverage in Medicare.
"We fully support this effort to improve healthcare access and affordability using telecommunications technology," said Jonathan Linkous, chief executive officer of ATA. "These cost-saving provisions are critical to improve telehealth coverage and improve care to millions of Americans."
H.R. 5380 creates a phased approach over four years to expand coverage of telemedicine-provided services and remove arbitrary barriers that limit access to services for Medicare beneficiaries. Included in these provisions are the gradual removal of geographic restrictions to patient care, and the addition of coverage for healthcare services that take place in other locations such as the home and walk-in retail health clinics.
The bill also proposes improvements for covered services such as services provided by diabetes educators, remote patient monitoring for chronic disease management, outpatient therapies, home telehealth, hospice, and home dialysis. The proposal authorizes the Government Accountability Office (GAO) to study the cost and clinical effectiveness of these changes.
About the American Telemedicine Association
The American Telemedicine Association is the leading international resource and advocate promoting the use of advanced remote medical technologies. ATA and its diverse membership work to fully integrate telemedicine into healthcare systems to improve quality, equity and affordability of healthcare throughout the world. Established in 1993, ATA is headquartered in Washington, DC. For more information visit http://www.americantelemed.org.