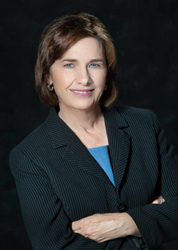 Fort Worth, TX (PRWEB) August 01, 2014
The Board of Directors of the Botanical Research Institute of Texas (BRIT) today announced the appointment of Patricia Harrison as interim executive director of the Institute. In this capacity, Ms. Harrison will assume the day-to-day leadership role while the board conducts a global search for a new executive director. Ms. Harrison, the vice president of education for BRIT for the last 15 years, was appointed to the position upon the departure of Dr. S.H. Sohmer.
"I am delighted that Ms. Harrison has agreed to take the helm during this transition period. She has the tenure, management experience, and vision to assume the interim position and will ensure that the Institute continues to fulfill its mission of biodiversity research and education," said Harry Bartel, BRIT's chairman of the board of directors.
Hired in 1995 to create an education program for the organization, Ms. Harrison became assistant director in 1999 and was promoted to vice president/director of education in 2010. As vice president, she assists with major projects to support the institution and has been actively engaged in planning and fundraising.
Ms. Harrison leads a team of BRIT educators who inspire thousands of teachers and students from more than 31 school districts, through sustainability education programs designed to build knowledge and appreciation of our natural environment. To support the BRIT's mission, she has helped secure more than 1.8 million dollars in grants for education projects, 11.2 million in endowments, and 11.5 million to fund construction of the education wing of BRIT's headquarters on the campus of the Fort Worth Botanic Garden.
Ms. Harrison leads a National Science Foundation grant and is contributing editor of Vision and Change for Ethnobiology, Open Science Network's recommendations for Ethnobiology education curriculum in the U. S. A. She has authored numerous botany curricula for K-12 learners and co-authored a book on teaching plant sciences. She is a member of the Rotary Club of Fort Worth and serves on the Education Committee. Professional memberships include the Botanical Society of America, the Society for Economic Botany, and the National Science Teachers Association. She was recognized professionally in 2004 as a "Woman of Influence" as part of the Great Women of Texas award, and in 2008 with the "Legacy of Women" award for Education in Fort Worth. In 2014, she received a national award from the Daughters of the American Revolution for outstanding Conservation Education.
About the Botanical Research Institute of Texas
Founded in 1987, the Botanical Research Institute of Texas (BRIT) based in Fort Worth, Texas, is an international, scientific research and learning center focused on conservation, knowledge sharing, and studying the diversity of plant life. BRIT conducts extensive global research, including major projects in Texas, Europe, Peru, and the Pacific Islands. In the last 10 years, BRIT scientists have located and described scores of species previously unknown to science. BRIT's herbarium is among the largest in the United States and is the largest U.S. herbarium not part of a university, botanical garden, or broader natural history museum. In the spring of 2011, BRIT moved into its new, U.S. Green Building Council LEED (Leadership in Energy and Environmental Design) platinum-certified headquarters located in the Fort Worth Cultural District. BRIT is open to the public Monday through Friday from 10 a.m. to 5 p.m. and on the first Saturday of each month from 8 a.m. to 1 p.m. Admission is free. For more information, visit http://www.brit.org.