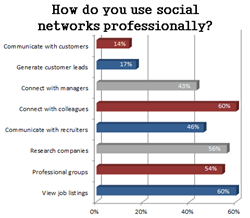 The job search is more portable and social than ever before. By understanding these new job search tools, we hope it becomes easier to bridge the gap between talented job seekers and top-notch employers. - Robyn Melhuish
Alpharetta, GA (PRWEB) August 06, 2014
A new report by MedReps.com (http://www.medreps.com/), a job board for medical sales representatives, revealed 90 percent of medical sales job seekers are using mobile devices in the search for their next jobs. Only two years ago, the annual Social and Mobile Report found just 77 percent used mobile devices, meaning the adoption rate for mobile technology among job seekers is exploding in popularity.
"Social media and mobile technology have been game-changers for motivated job seekers looking for a leg up on the competition," said Robyn Melhuish, Communications Manager at MedReps.com. "Today, job seekers are connecting with employers on social media, opening and bookmarking jobs on their smartphones, and looking for ways to apply while on-the-go."
Notable findings from the 2014 Social and Mobile Report included the following:

Smartphones are now job search tools. Among mobile usage, the highest percentage of job seekers were using their devices to open job alert emails (71 percent) and search for jobs on mobile websites (58 percent).
Mobile phones are overtaking computers. While the laptop is still the primary device used for the job search at 44 percent, the smartphone is fast on its heels. In 2012, only 11 percent of job seekers were using their smartphones in the job search. Now, the 27 percent of job seekers using smartphones easily outnumbers the mere 15 percent using a desktop computer.
LinkedIn is overtaking Facebook. Social media sites offer huge networking opportunities for savvy job seekers, and 84 percent use social sites for professional purposes. However, the most popular job seeking social channels are changing. In 2009 only 54 percent of job seekers used LinkedIn, today 92 percent utilize the professional networking service.
Social channels are providing results. According to the survey, the adoption of social media practices certainly makes sense when you look at the results: 44 percent said social network activity lead to a career opportunity.
Job seekers are social obsessives. With all the opportunities to be found in the social realm, it's not hard to see how job seekers could get a little obsessed. In fact, 58 percent of job seekers check social channels multiple times a day, and 53 percent have Googled themselves to see what shows up in search results.
"The job search is more portable and social than ever before," Melhuish said. "By understanding these new job search tools, we hope it becomes easier to bridge the gap between talented job seekers and top-notch employers."
To access more information from this survey, visit http://www.medreps.com/medical-sales-careers/the-2014-mobile-social-medical-sales-job-search/.
About MedReps.com
MedReps.com is owned and operated by Healthcare Staffing Technologies. As the leading job site in its niche, MedReps.com gives members access to the most sought after medical sales jobs and pharmaceutical sales jobs on the web. Members have access to approximately 9,000 jobs and can apply directly to the recruiters and hiring managers who post them. For more information on the No. 1 site for medical sales, marketing, and management careers, please visit MedReps.com.