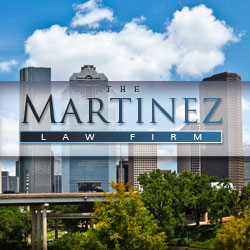 Houston, TX (PRWEB) August 01, 2014
The Martinez Law Firm is proud to announce that their founder, Attorney Herman Martinez, has been honored with the distinction of becoming a 2014 winner of the Avvo Clients' Choice Award. This award is reserved solely for those lawyers who have met certain qualifications that truly set them apart from their peers; namely, the fact that they have received 5 or more reviews in the last 12 months with at least 4 stars. At least one of those positive reviews must have been within the same calendar year as the award.
Attorney Martinez has, in fact, nearly 30 reviews from his clients on Avvo that have been given over the years. Based on those reviews, he has an average 5-star rating, with many of the testimonials stating things such as the fact that the firm "got my life back on track" and "he was very honest and sincere." It is reviews of this caliber that ultimately led to Attorney Martinez earning the prestigious award this year.
Based in Houston, The Martinez Law Firm prides itself on representing individuals who find themselves facing the criminal justice system. They have more than 15 years of experience and have proven themselves to be an aggressive, dedicated law firm that is fully committed to helping their clients protect their future.
As a criminal lawyer, Attorney Martinez has been honored before with several different awards over the years. For example, he has been rated 10.0 out of 10.0 'Superb' on Avvo, and he has been named a Houston Top Lawyer for four separate years; he has also been selected for inclusion in the Super Lawyers® Edition. To learn more about Attorney Martinez and how he can utilize his experience as a former chief prosecutor to help protect the accused, do not hesitate to visit his firm's website online at http://www.martinezlawhouston.com.