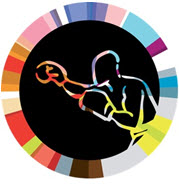 KANSAS CITY, Mo (PRWEB) August 01, 2014
U.S. entrepreneurs have two weeks from today to apply for a chance to compete against the most promising startups in the country and, possibly, the continent and the world.
Friday, Aug. 15, at 5:00 p.m. CDT is the deadline for eligible founders to apply for "Get in the Ring: The American Startup Clash," an online pitch competition presented by the Ewing Marion Kauffman Foundation and sponsored by Sprint. Applications opened on July 1 at http://www.getinthering2014.istart.org.
After two rounds of judging, five U.S. finalists will be selected to compete against five national finalists from Mexico and five from Canada in the first-ever North American Startup Clash, an exciting primetime event hosted by the Kauffman Foundation and sponsored by Sprint. All 15 national finalists will travel expense-paid to Kansas City, Mo., on Nov. 6 where they will receive educational presentation coaching, national and international exposure, and networking opportunities with leading entrepreneurship experts.
Learn more information about the American Startup Clash and U.S. eligibility requirements.
About the Kauffman Foundation
The Ewing Marion Kauffman Foundation is a private, nonpartisan foundation that works with partners to advance entrepreneurship in America and improve the education of children and youth. Founded by late entrepreneur and philanthropist Ewing Marion Kauffman, the Foundation is based in Kansas City, Mo. For more information, visit http://www.kauffman.org, and follow the Foundation on http://www.twitter.com/kauffmanfdn and http://www.facebook.com/kauffmanfdn.