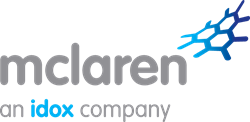 Houston, Texas (PRWEB) August 06, 2014
McLaren Software, a fully owned subsidiary of Idox plc (LSE: IDOX) and a leading provider of asset information integrity solutions for capital projects and asset operations, announced today that Tim Fleet, Vice President of Business Development, has been selected to speak at the 2014 NIRMA (Nuclear Information and Records Management Association) Conference held August 10-13, 2014, in Summerlin, Nevada.
Fleet, a well-known nuclear industry expert and a frequent speaker at NIRMA conferences, will be presenting findings from a 2014 survey co-sponsored by NIRMA and McLaren. The survey of North American nuclear operators was conducted to identify how the industry currently uses electronic document and records management systems as well as industry trends and plans for the future. "The survey will be a valuable tool in determining the industry's current electronic information management needs," said NIRMA President Mary Binkholder.
"McLaren is a long-time NIRMA member, and we are pleased to be involved with the survey," said Peter Russell-Smith, CEO of McLaren Software. "The survey results will provide valuable insight into how technology is being by nuclear operators today and help nuclear owners benchmark themselves against the industry as a whole."
Fleet will also be presenting a second session, "Using Modern Technology to Implement an Incident Response Electronic Library." McLaren is a sponsor of the event and will be showcasing their solutions in booth #301.
About NIRMA
NIRMA is the nuclear industry's leader in information and records management. Since 1976, NIRMA has been uniquely qualified to provide guidance to commercial and Department of Energy facilities in the areas of quality records programs, regulatory compliance activities, electronic records initiatives, document management technologies, and knowledge management issues. NIRMA is a Not-For-Profit Corporation governed by a Board of Directors, and has members from the U.S. as well as international communities. For more information, go to http://www.nirma.org.
About McLaren Software – Asset Information Integrity for Projects, Operations and Facilities
McLaren Software, a fully owned subsidiary of Idox plc (IDOX.L) offers a suite of solutions that manage and control engineering documentation throughout the asset lifecycle. This provides Owner Operators, EPCs, contractors and facility managers with asset information integrity to reduce risk and improve safety, profitability, compliance and performance of a physical asset.
For more than 20 years, McLaren has helped nuclear owner operators around the globe minimize outages and downtime, meet regulatory compliance, ensure operational safety and efficiency and optimize supply chain coordination. McLaren solutions automate and control the processes for creation, modification and publishing of all plant documentation; including design files, the latest approved safety procedures, as-built documentation and equipment information. McLaren solutions address the unique challenges of the Nuclear sector, automating processes for Procedure Management, Drawing Management, Document Control, Records Management, Document Access and Configuration Management. http://www.mclarensoftware.com
About IDOX plc
In addition to McLaren Software, quoted IDOX plc (LSE:IDOX) is a supplier of specialist document management collaboration solutions and services to the public sector in the UK and internationally.
Its Public Sector Software Division is the leading applications provider to UK local government for core functions relating to land, people and property, such as its market leading planning systems and election management software. Over 90 percent of UK local authorities are now customers. The Group provides public sector organizations with tools to manage information and knowledge, documents, content, business processes and workflow as well as connecting directly with the citizen via the web.
In addition, IDOX also supplies decision support content such as grants and planning policy information as well as related specialist services.
The Group employs over 500 staff located in the UK, the USA, Europe, India and Australia. http://www.idoxgroup.com