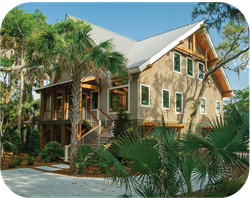 Register your attendance and get a chance to win a two-night stay in an Indigo Park home - www.dyalcompass.com.
Kiawah Island, SC (PRWEB) August 05, 2014
The kickoff event will take place August 30th at Indigo Park from 12pm to 5pm. The event will have family friendly activities, food truck and refreshments, and interviews with the developer Dyal Compass on Sustainable Building Practices. All three models of Indigo Park homes will be open for viewing. Register your attendance and get a chance to win a two-night stay in an Indigo Park home http://www.dyalcompass.com.
This new marketing venture will now allow Indigo Park to be marketed on the local Multiple Listing Service, giving valuable exposure and attracting buyers to Indigo Park. The community will also be marketed internationally in print and online through Sotheby's International Realty's proven global marketing program.
ABOUT INDIGO PARK:
The vision of Dyal Compass, a firm based in New York City, Indigo Park homes are designed by Christopher Rose Architects and Cumulus Architecture and Design, and are being built by famed Kiawah builder Royal Indigo Construction.
Indigo Park Homes range from 2,200 - 3,600 square feet. NuCedar exterior shingles need no painting or staining. Hurricane-resistant windows and doors, along with Energy Star appliances, mean less maintenance and more savings on utilities. Integrated geothermal systems are not only quiet and environmentally friendly, but also contribute to the energy efficiency of these homes. In addition, every garage is equipped with a 220-watt outlet to charge an electric car.
One of the best locations on Kiawah, Indigo Park is only steps away from Rhett's Bluff boat landing, and the River Course, the Settlement Club House and the Sasanqua Spa. Any home purchased in Indigo Park comes with an option to purchase a Kiawah Island Club membership at any level - Golf, Sports, or Social.
ABOUT DANIEL RAVENEL SOTHEBYS:
Daniel Ravenel Sotheby's International Realty has been serving the Lowcountry for over 30 years, having closed well over $1.5 billion in real estate sales during this time. Joining the Sotheby's International Realty brand in 2007, the company has taken its local market expertise and expanded into the international arena through a close partnership with the Sotheby's Auction House and a powerful referral network across affiliate offices worldwide. Daniel Ravenel Sotheby's International Realty is located at 33 Broad Street in Downtown Charleston, and their local web address is DanielRavenelSIR.com.
The Sotheby's International Realty® network currently has more than 13,000 sales associates located in approximately 670 offices in 49 countries and territories worldwide. Each office is independently owned and operated.
ABOUT DYAL COMPASS:
Dyal Compass, LLC is a real estate development company who, in collaboration with a world-class team of architects and builders, creates high-end luxury properties with a focus on LEED and Passive Home certified accreditation. Dyal Compass takes pride in its approach to developing responsible living practices with a conscience. Its goal is to design, develop and deliver properties for those clients who value green building practices with environmental awareness and conservation.
For more Information Contact:
Ruthie Ravenel
(843)723-7150
ruthie(at)DanielRavenelSIR(dot)com
Middleton Rutledge
(843)345-9137
mrutledge(at)DanielRavenelSIR(dot)com