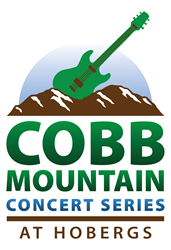 Cobb, CA (PRWEB) August 04, 2014
Hot on the heels of their August 16th 45th-anniversary Heroes of of Woodstock event featuring Jefferson Starship, Big Brother and the Holding Company, Canned Heat, Imperial Messenger Service, and Country Joe McDonald, Hoberg's Resort and Spa is excited to announce an August 17th Summer of Love concert featuring Elvin Bishop, Lydia Pense and Cold Blood, and It's a Beautiful Day.
The three bands could have played together at Fillmore West – and they haven't lost a step since then. These are fiercely good musicians still at the top of their game.
Elvin Bishop came to notice in 1965 as a member of the legendary Butterfield Blues Band, the new generation of Chicago blues, yet he may be getting his best reviews now for his soon-to-be-released Alligator Records release Can't Even Do Wrong Right. Sizzlingly brilliant slide guitar chops mix with a good-timey feel that makes you laugh and dance. Elvin's had hits – "Fooled Around and Fell In Love" – and is a part of legend, but the fact is, he's never faded as a great player committed to the blues. When Entertainment Weekly sees that a CD – his 1998 The Skin I'm In – is nothing but "sheer, unpretentious joy," you know he's doing something right.
There were great women vocalists in the San Francisco scene – Janis Joplin and Grace Slick come to mind – but no one out-sang Lydia Pense, and Cold Blood was one of the truly great bands. Mixing R & B with powerhouse rock and roll, Lydia and Cold Blood joined with Tower of Power and created what was known as East Bay Grease – funky, soulful, and truly delicious.
It's A Beautiful Day is undoubtedly among the most distinctive of all the Summer of Love San Francisco bands, not least because it was created by violinist David LaFlamme, a veteran of the Utah Symphony Orchestra. With his wife Linda on keyboards, they developed a truly unique sound fusing jazz, rock, folk, world beat and classical styles into a true thing of beauty, best remembered for the sad, lyrical masterpiece "White Bird." Unfortunately, the song came out of their experience of being caged by a most peculiar manager named Matthew Katz, one of the primary reasons they did not experience the success they deserved. Nonetheless, their musical quality endures – they are not to be missed.
Hoberg's Resort and Spa is 55 acres of beauty. It began with a small lodge and a few cabins in the 1880s and by the 1940s and '50s became one of California's largest private resorts, hosting 1,000 guests nightly to enjoy the outdoors and also hear the biggest bands of the era. From 1970 to 2010 it was a private meditation facility, but recently it was acquired by new hoteliers anxious to make it a world-class resort offering the highest level of entertainment and a wine-tasting room with the finest assortment of Lake County wines anywhere. All of this is undergirded by an extraordinary commitment to green environmental practices. It is about 100 miles north of San Francisco, 100 miles Northwest of Sacramento, and 20 miles north of Calistoga at State Highway 175 and Entrance Road, Cobb, CA, in the mountain wine country of Lake County.
Tickets: $27 in advance, available at http://www.Ticketfly.com $35 at the door.
Further Information: http://www.hobergsresort.com or Cobb Mountain Concert Series hotline (866) 622 7709. Doors will open at Noon.