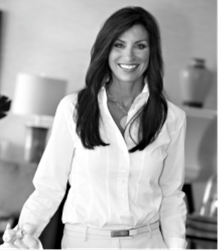 (PRWEB) August 04, 2014
The Haute Design Network welcomes Wendy Berry of W design as its newest member. Wendy's professionalism, years of experience, willingness to meet the needs of clients and ability to flawlessly finish projects sets the precedent for other interior designers in the field.
About Haute Design Network
Haute Design Network selects interior designers that have demonstrated a high level of expertise, professionalism, and accomplishment in their field. This elite circle of leading interior designers is encouraged to expose readers to several elements from past and current design trends as they provide a glimpse into future innovations, while offering both inspiration and exceptional resources for those seeking experienced luxury interior designers and sophisticated interior design firms.
Wendy Berry is featured on Haute Design Network's comprehensive website as a distinguished member alongside other leading interior designers from across the country. Network members have the exclusive opportunity to interact with viewers by utilizing the Haute Design Network platform via customized blog posts and unique design features. Visit the Haute Design Network at http://www.hauteresidence.com/design.
About Wendy Berry
Wendy's ability to relate to her client's needs and style preference has been a large part of W Design's success over the past decade. With a passion for interior design, it was Wendy's entrepreneurial spirit and desire to see her creative visions realized that led her to found W Design over ten years ago.
Wendy's attention to detail creates spaces that are both functional and beautiful. Her passion, energy and sincerity are just a few things that make her unique.
For more information about Wendy Berry of W Design, visit her Haute Residence profile.