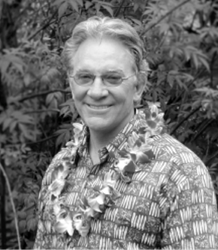 Kauai, Hawaii (PRWEB) August 05, 2014
The Haute Living Real Estate Network (HLRN) of Hauteresidence.com is proud to recognize John C. Ferry as a prominent real estate professional and the network's newest member. HLRN unites a distinguished collective of leading real estate agents and brokers, highlighting the most extravagant properties in leading markets around the globe for affluent buyers, sellers and real estate enthusiasts.
About Haute Living Real Estate Network (HLRN):
Haute Living Real Estate Network (HLRN) of Hauteresidence.com offers readers the most prominent directory of experienced realtors, brokers and luxury listings, and HLRN has grown to be the number one source for real estate news, residential developments, celebrity real estate news and more. Seeking an experienced interior designer? Hauteresidence.com is also home to Haute Design Network (HDN), a collective of celebrated interior designers that will help you decorate your new home or stage an active listing. Access all of this information and more by visiting: http://www.hauteresidence.com/
About John C. Ferry:
John C. Ferry is the president and owner of Bali Hai Realty on the Garden Island of Kauai in the Hawaiian Islands. John first visited Hawaii on Christmas Eve of 1969, on his way to serve in Vietnam. He said to himself, "I'm coming back!" In 1971, he visited the Big Island, Maui, and Oahu, but a good friend told him that Kauai should be his home. John arrived on Kauai in 1975 and never left. John founded his Kauai-born real estate agency in 1978 with the finest Kauai brokers, individuals with a love of Kauai, demonstrated expertise, and aloha. Due to the success of the company and as a reflection of John's love of the real estate industry and the island and its people, Bali Hai Realty was named as Premier Office by Coldwell Banker.
John founded Bali Hai Realty based on his personal mantra of "everyday being a gift" and "today is the best day of my life." Combining this approach with his real estate expertise, John has been highly involved with outstanding, award-winning property developments. A house that John and architect and longtime friend, Stephen Devery built at Anini Beach received the AIA House of the Year award for architecture. The same property also received the concrete Award of Excellence.
In addition to running a successful company, John also takes time to give back to his community. John's 1948 Woody sits in front of the office, where it not only contributes to the colloquial island charm of Hanalei but also sports a plaque to solicit donations for the Kauai Food Bank. John's passion for the people and land of Kauai is legendary here on the island. Everywhere John Ferry goes there is aloha. He is respected and loved by the local residents for his generosity and participating in local organizations such as the board of the YMCA, G.N. Wilcox Memorial Hospital Foundation, Kilauea Light House Restoration, and Kauai Public Land Trust. He is a member of the Historic Hawaii Foundation, the North Shore Business Council, and the Kauai Historical Society.
John loves spending time with his wife, five children and granddaughter. John loves to travel and often takes his family to faraway places, so that when they return to Kauai they realize what a special place it is. He enjoys his vast network of friends and clients and takes every opportunity to get them out onto the sea or on a hike to one of his favorite waterfalls. In the winter he sneaks off to ski, returning to his beloved Kauai with tales of deep powder and helicopter skiing. John has been an avid athlete all of his life, competing in triathlons, marathons, paddling the Molokai Channel, and swimming the Na Pali coast.
To learn more, visit John C. Ferry's Haute Residence profile.