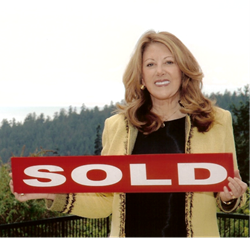 Vancouver, Canada (PRWEB) August 06, 2014
The Haute Living Real Estate Network (HLRN) of Hauteresidence.com is proud to recognize Clara Hartree as a prominent real estate professional and the network's newest member. HLRN unites a distinguished collective of leading real estate agents and brokers, highlighting the most extravagant properties in leading markets around the globe for affluent buyers, sellers and real estate enthusiasts.
About Haute Living Real Estate Network (HLRN):
Haute Living Real Estate Network (HLRN) of Hauteresidence.com offers readers the most prominent directory of experienced realtors, brokers and luxury listings, and HLRN has grown to be the number one source for real estate news, residential developments, celebrity real estate news and more. Seeking an experienced interior designer? Hauteresidence.com is also home to Haute Design Network (HDN), a collective of celebrated interior designers that will help you decorate your new home or stage an active listing. Access all of this information and more by visiting: http://www.hauteresidence.com/
About Clara Hartree:
When you look at Clara Hartree's credentials, real estate doesn't seem to be an obvious career choice. Originally from Lisbon, Portugal, Clara was raised in a family of academics, earning two university degrees before moving to Rio de Janeiro. Eventually she found her way to West Vancouver and took the real estate course in 1985 just out of interest. Now, 27+ years later with countless awards for outstanding achievement and excellence, Clara Hartree has redefined real estate service in West Vancouver.
A successful Realtor must possess many skills, understand fluctuating market conditions, have knowledge of micro markets, keep abreast of competition, maximize selling power, have good timing and listening skills. With long-standing success in her business, Clara has proven over and over her ability to make these skills work in conjunction with each other.
Due to her high profile properties and high achievement record, Clara has a good rapport with the media. This has led to valuable exposure for particular properties. No wonder since 1989 she has ranked in the top three producers of West Vancouver real estate sales, in the top one percent in Vancouver real estate, and in the top 100 RE/MAX agents in North America.
When asked what matters most to her, she responds, "My true sense of achievement comes from helping people make one of the most important decisions of their lives."
To learn more, visit Clara Hartree's Haute Residence profile.