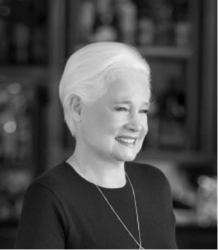 Beverly Hills, CA (PRWEB) August 07, 2014
The Haute Living Real Estate Network (HLRN) of Hauteresidence.com is proud to recognize Joyce Rey as an award winning real estate professional and long time network member. HLRN unites a distinguished collective of leading real estate agents and brokers, highlighting the most extravagant properties in leading markets around the globe for affluent buyers, sellers and real estate enthusiasts.
About Haute Living Real Estate Network (HLRN):
Haute Living Real Estate Network (HLRN) of Hauteresidence.com offers readers the most prominent directory of experienced realtors, brokers and luxury listings, and HLRN has grown to be the number one source for real estate news, residential developments, celebrity real estate news and more. Seeking an experienced interior designer? Hauteresidence.com is also home to Haute Design Network (HDN), a collective of celebrated interior designers that will help you decorate your new home or stage an active listing. Access all of this information and more by visiting: http://www.hauteresidence.com/
About Joyce Rey:
Joyce Rey, one of the most recognized and respected names in luxury real estate, has amassed nearly $2 billion in real estate sales over the course of her career. In June, 2011, she earned the distinction of being the #1 Coldwell Banker real estate agent Worldwide and in 2012 the 'Joyce Rey Team' was #1 on the entire West Coast, logging almost $300 million in residential real estate transactions.
Referred to as the "First Lady of Luxury Real Estate" by the Chinese Media, and the "Billionaire's Broker" by LuxuryRealEstate.com, Joyce has consistently ranked among the nation's top real estate agents. A member of the Society of Excellence, Coldwell Banker's highest honor, Ms. Rey was also listed as a top residential agent in The Wall Street Journal's "Real Trends." Her track record continues to capture media attention, which led to her inclusion in Elle Magazine's "2012 Women in Hollywood Power List," and landed her on the cover page of Haute Living's 2013's "100 Most Influential Angelenos," where they distinguished her as a top power player.
Despite the demands of her business, Joyce remains passionately dedicated to philanthropic projects as well. She currently serves on the Southern California Executive Board for the US Fund for UNICEF and the Board of the Coldwell Banker Community Foundation, and she's also been a member of the Board of Directors for the "Blue Ribbon" at the Music Center and numerous other charities. Residing in her own award-winning Mid-Century modern in Beverly Hills Ms. Rey is proud of her own home, but her true joy comes from finding her clients their own extraordinary residences --- which are very often landmark properties!
To learn more, visit Joyce Rey's Haute Residence profile.