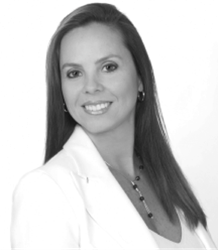 Brazil (PRWEB) August 12, 2014
The Haute Living Real Estate Network (HLRN) of HauteResidence.com is proud to recognize Dayse Martins as a prominent real estate professional and the network's newest member. HLRN unites a distinguished collective of leading real estate agents and brokers, highlighting the most extravagant properties in leading markets around the globe for affluent buyers, sellers and real estate enthusiasts.
About Haute Living Real Estate Network (HLRN):
Haute Living Real Estate Network (HLRN) of HauteResidence.com offers readers the most prominent directory of experienced realtors, brokers and luxury listings, and HLRN has grown to be the number one source for real estate news, residential developments, celebrity real estate news and more. Seeking an experienced interior designer? Hauteresidence.com is also home to Haute Design Network (HDN), a collective of celebrated interior designers that will help you decorate your new home or stage an active listing. Access all of this information and more by visiting: http://www.hauteresidence.com.
About Dayse Martins:
When it comes to finding or selling luxury home owners most valuable assets, their homes, Dayse Martins is a step above all other realtors.
Born in Brazil, Dayse has been residing in Miami for 20 years, and she was schooled abroad in economics. She speaks three languages and truly found her passion in real estate.
Ms. Martins understands the importance of the world's most prestigious brand name, Sotheby's Realty and its global support network representing her and her long list of celebrities, sports figures, CEO's, and numerous high-end clients with their real estate needs. She recognized and adapted to South Florida's recent explosive real estate development, market changes, new economic trends, need for better personal client service, negotiating skills, and ability to make sound recommendations to her clients.
Dayse Martins is widely recognized in the South Florida and Miami real estate market. Her professional sales records speaks volume, which translates to incredible expertise for her worldwide clients who are looking for a slice of paradise in exotic South Florida. Yet it may be her personal qualities; self-initiative, incredible intuition, professional demeanor, engaging nature, generous smile and ease with which she connects with people, which are her most beneficial characteristics.
To learn more, visit Dayse Martins's Haute Residence profile.