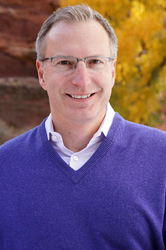 Mitchell helps businesses connect with their customer by understanding the different types of customers and how they want to be helped. Avitus Group is happy to present this national speaker. -Dianne Parker, Avitus Group PR Manager
St. Louis, Missouri (PRWEB) August 04, 2014
Executives and staff from more than 700 local and state homebuilder associations across the U.S. are converging on St. Louis this week for the annual National Association of Homebuilder's Association Leadership Institute. Leaders in the industry will learn how to efficiently and effectively run their associations, picking up important information from partners like Avitus Group.
Avitus Group is an NAHB member and returning institute attendee that helps homebuilder associations and their members by offering a solution for the necessary, yet burdensome administrative hassles that come with owning a homebuilding business (payroll, bookkeeping, taxes, IT, etc.) Avitus Group is also presenting national speaker Dave Mitchell for the 3rd year in a row at this year's institute. Attendees will learn about the power of understanding people and how to implement their knowledge to benefit their associations and businesses. Mitchell's class is August 7th from 3:30 p.m.- 4:30 p.m. at the Hyatt Regency at the Arch.
"We're happy to present Dave Mitchell as he is always a crowd pleaser. Dave truly helps businesses connect with their customer by understanding the different types of customers and how they want to be helped. As Dave's expertise is customized, so is Avitus Group's. We're happy to help companies in the homebuilder industry with their administrative needs." -Dianne Parker, Avitus Group PR Manager
Avitus Group experts will be available in the Resource Pavilion at booth #9 throughout the institute to answer questions and meet with executives and staff in person. Please visit the institute's website for Resource Pavilion Hours.
Avitus Group is a nationwide company, based out of Billings, Montana. Avitus Group helps other companies with administrative hassles. When businesses use Avitus Group, all of the necessary, yet burdensome functions of the business become Avitus Group's responsibility, so the business can focus on what they do best, grow and increase profits. Avitus Group serves clients nationwide through 10 regional office locations from California to Florida. They also serve international clients through partner locations in Europe, Canada, China, England, India, Japan and Singapore.
Since founding the Leadership Difference in 1995, over 250,000 people have attended Dave Mitchell's "enter-TRAIN-ment" seminars on topics that include leadership, customer service, selling skills, and personal performance enhancement. His clients include Allstate Insurance, Bank of America, Universal Studios, Hilton Worldwide, Sub-Zero Wolf Appliances, Electrolux Appliances, Trek Bikes, Walt Disney World and the CIA.