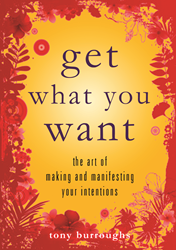 "Tony Burroughs has developed these principles to guide your Soul to its Highest Calling!"—Maria Muldaur
(PRWEB) August 04, 2014
Tony Burroughs, author of the Viva Editions book Get What You Want: The Art of Making and Manifesting Your Intentions, was featured as the Daily Luminary on InspireMeToday. His wisdom is to "Create Your World."
"Trust that our thoughts do, in fact, create our future. And trust that everything improves immensely for us when we become increasingly more vigilant and aware of what it is we're creating with our everyday thoughts and words."
When Tony Burroughs was a young man living in Hawaii, an elder philosopher-sage at a nearby fruit farm took Tony under his wing and became the budding seeker's mentor. Over a period of seventeen years, Tony received a body of deep teachings about the meaning of life, the history of mankind, and how to evolve so as to live a life filled with love, peace and abundance. Soon after leaving the farm, Tony and three friends started a weekly Intention Circle. That first humble gathering had dramatic and life-changing effects, leading Burroughs directly to his mission of guiding others in the art of manifesting the best in themselves and the Highest Good. The tenet of Get What You Want is simple, powerful and profound: "that which you are reaching toward is also reaching out toward you." Get What You Want is also available as an audiobook.